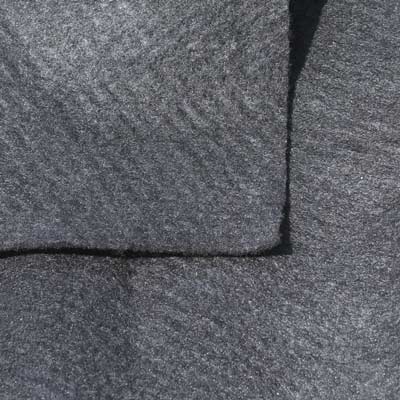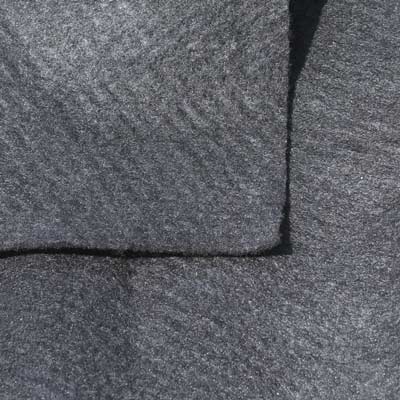 Non Woven Geotextile Fabric
Non Woven Filter Fabric
Non woven geotextile fabric can be used for several civil or environmental applications. Non woven Geotextiles are primarily used to separate aggregate, filter materials, and provide foundation to certain areas. Geotextile filter fabric is perfect for sediment control, drainage and separation, cushioning and various other construction related and road repair applications.
Non Woven Geotextile Fabric Features
Needle-Punched Fabric
UV Resistant
Rot Resistant
Non Woven Geotextile Fabric Benefits
Biological Degradation Resistant
Stable within 2-13 PH
Non Woven Filter Fabric
One Clarion's non woven geotextile filter fabric is manufactured from a blend of synthetic permeable fabric created by needle-punching the fibers during the manufacturing process. Non woven geo fabrics are readily recognizable by the felt-like texture and appearance. These unique features offer a high resistance to environmental conditions at your job site.
Mirafi® Filter Fabrics
We also have Mirafi® nonwoven geotextiles, which play an important part of projects including soil, rock, earth, or any other geotechnical engineering-related material. Mirafi® nonwovens are rot-resistant, needle-punched fabrics with high permittivity and water flow rates. Our nonwoven filter fabrics are made by mechanically binding random fibers together to produce planar, permeable textile structures. These nonwoven geo fabrics are ideal for landscaping, drainage, soil separation, and erosion control.
We offer Mirafi® nonwoven geotextile fabrics ranging from light to heavy weight. Our Mirafi® Mscape is a lighter weight nonwoven used primarily for landscaping and weed control. Mirafi® N Series is more suited for soil separation and drainage. Our final nonwoven geotextile, the Mirafi® S Series is stronger and used more for subsurface drainage systems and permanent erosion control. There are thicker options available which are more specialized and heavy duty, See our many options of Mirafi® geo filter fabrics by visiting our Mirafi® overview page.
Non Woven Geotextile Fabric Specs
Non Woven Geotextile Fabric Specifications (Light Weight Geotextile)
Light Weight Geotextile Mainly used for Drainage, Landscaping, Filter Fabrics, Asphalt Overlay
Non Woven Geotextile Fabric Specifications (Medium Weight Geotextile)
Mainly used for Erosion Control, Stabilization, Drainage, Aggregate Separation
Non Woven Geotextile Fabric Applications
Non woven geotextile fabric is useful in stabilization, filtration, or separation applications. Non woven filter fabric is designed with materials that have a higher flow though rate, making it much easier for water to pass through the material. Non woven geo fabric comes in three weights: light, medium, and heavy. They are an indication of the thickness , strength, and drainage capability of the fabric.
When asphalt begins to crack, non woven geotextiles can provide an extra layer of support. Placing the non woven geotextile down before the asphalt is poured helps to prevent cracking. It allows the road to have a longer lifespan and flexibility during use.
Another common application for non woven geotextile fabric is filtration around French drains and subsurface drains. Non woven fabric filters out silt and other contaminants while allowing the water to flow through.
Aggregate separation is for areas where soil stabilization is required. Geotextile non woven fabric allows water to pass through the material, acting as a stable layer that will not be weakened due to water. See our other Erosion Control Products.
Non Woven Geotextile Fabric Frequently Asked Questions
Non woven geotextile fabric is a synthetic permeable fabric made by needle-punching the fibers during manufacture. This makes the fabric easily recognized by its felt-like appearance and texture. Non woven geotextiles are commonly used for filtration or separation in construction or erosion control projects.
Geotextiles are classified as either woven or non woven. As the name indicates, the main difference between the two products is how they are manufactured. Woven geotextiles are woven with industrial looms in a consistently applied pattern. Non woven geotextiles are manufactured with a needle-punch process, using barbed needles to create a felt-like permeable fabric.Check our Nonwoven Geotextile FAQ page for more information.