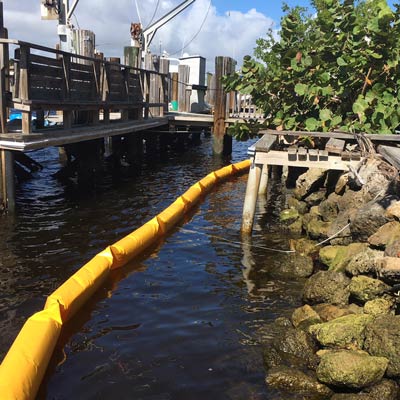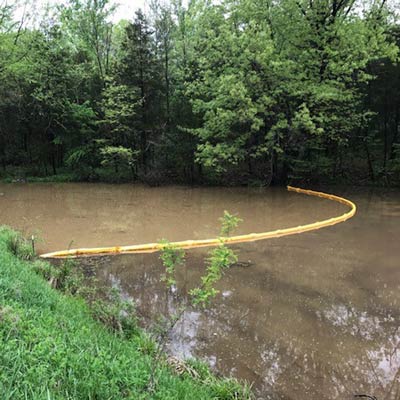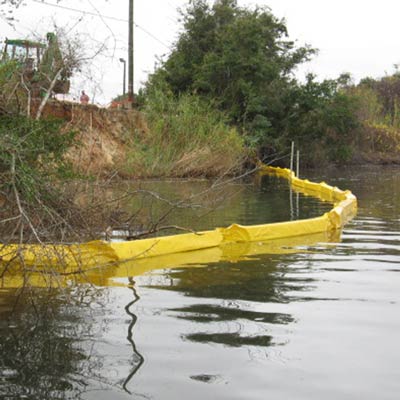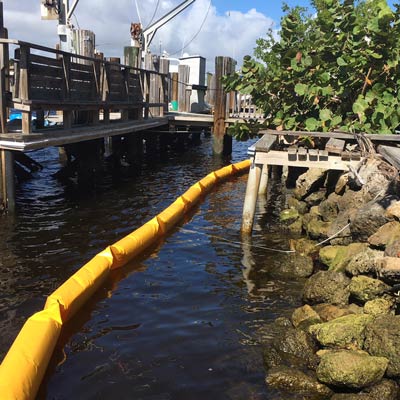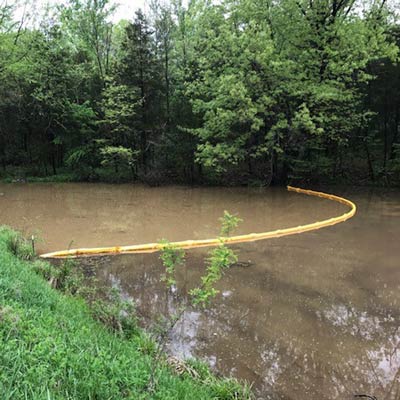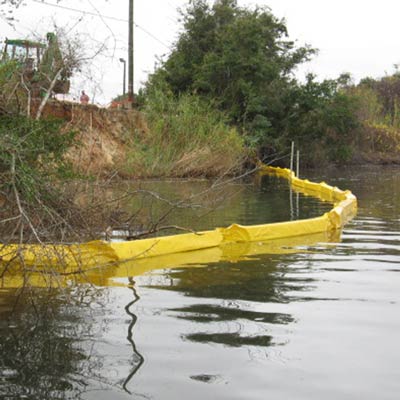 Type 1 Silt Barrier
Floating Silt Screen for Turbidity
The Type 1 silt barrier, also known as silt curtain or turbidity curtain, is designed to control and contain silt and turbidity in calm water conditions with minimal or no waves, tides, or current. One Clarion carries three types of Type 1 silt curtain: DOT, Contractor, or Permeable. To determine the best model of floating silt screen for your site, consider the project duration, the amount of silt to contain, and your job site requirements for DOT compliance.
Silt Barrier Type 1 Features
Calm water areas
DOT, Contractor, or Permeable
Made in the USA
Silt Barrier Type 1 Benefits
Economical Silt Control
Easy to Connect and Install
Keeps Sites in Compliance
One Clarion's DOT type 1 turbidity curtain is manufactured to meet or exceed the Department of Transportation (DOT) specifications for most states. Our DOT-compliant silt curtains are appropriate for many silt control and containment situations. DOT turbidity curtain are perfect for construction projects along calm water, for construction runoff control, and for silt containment. The DOT type 1 silt curtain is our strongest and most durable Type 1 silt barrier option. If you need DOT type 1 specification sheets, contact our knowledgeable sales representatives at 1-863-261-8388. Need pricing? No problem! Simply call our knowledgeable team at 863-261-8388.
Type 1 Contractor Silt Barrier Details
One Clarion's Type 1 turbidity curtain for contractors is our most cost-effective model. The contractor silt curtain is best suited for non-DOT regulated projects. The contractor type 1 turbidity curtain model is made from a lighter 13 ounce PVC fabric with a 4 inch float. Made with budget friendly components, the contractor model is well suited for lighter duty situations and very mild job site conditions with no waves and very limited silt amounts.
One Clarion's Permeable type 1 silt curtain is different than our other models in how it filters materials. The permeable type 1 turbidity curtain is made from a non woven geotextile fabric instead of the usual PVC fabric. This provides filtering along the length of the silt curtain, filtering turbidity and silt while still allowing a limited amount of water to flow through the curtain skirt. This silt barrier is perfect for calm water applications requiring a shorter length of containment.
For additional sizes and to see our Type 2 and Type 3 curtain options, visit our turbidity curtain for sale page, or call One Clarion at 1-863-261-8388.
Type 1 DOT Turbidity Curtain Specifications
| | |
| --- | --- |
| Length | 50 or 100 ft. |
| Section Conntectors | Grommets |
| Fabric | 18 oz. PVC |
| Floatation | 6 or 8 in. Float |
| Ballast | 1/4 in. Ballast Chain |
Type 1 Contractor Turbidity Curtain Specifications
| | |
| --- | --- |
| Length | 25, 50 or 100 ft. |
| Section Conntectors | Grommets |
| Fabric | 13 oz. PVC |
| Floatation | 4 in. Float |
| Ballast | 3/16 in. Ballast Chain |
Type 1 Permeable Turbidity Curtain Specifications
| | |
| --- | --- |
| Length | 50 ft. |
| Section Conntectors | Grommets |
| Fabric | 8 oz. Nonwoven Geo |
| Floatation | 4 or 6 in. Float |
| Ballast | 5/16 in. Ballast Chain |
Floating Silt Screen Applications
Silt barriers come in 3 main types, which are used for certain applications and depend on the site conditions. Contractor turbidity curtain applications include sites with small ponds or lakes, or marine construction sites. Calm water silt and turbidity curtain is recommended for water locations with calm conditions and low silt levels that require lesser amounts of turbidity control. DOT silt curtain's main applications include DOT road repair and work around marinas and harbors. Silt curtains surround projects and help contain silt until it has time to settle. Type 1 permeable silt curtain is perfect for shorter term calm water applications where some water flow through may be beneficial. Our selection of floating silt screen and silt barrier solutions limit the effects of soil water pollution and can save you from dealing with compliance issues.
Review several factors when choosing which type of silt curtain would work best for your application. Consider water velocity, wind speed and directions, wave height and frequency, to determine what type of silt curtain will have the most longevity and give the most success to your project. Other factors to consider are how much material will be needed for your location. Silt curtains come in lengths of 50 and 100 feet. Figuring out the depth of the water in your location is also a key factor. We recommend the depth of the curtain be about one foot from the bottom of your water location to allow water to flow freely and animals to move from the containment zone if they need to. Please review Silt Screen Installation information.
Silt Barrier Frequently Asked Questions
The silt barrier controls and contains suspended sediment in bodies of water. When soil is displaced through the effects of runoff and erosion, sediment can find its way into bodies of water, making it cloudy with turbidity. This cloudiness effects the ecosystems living in the water, limiting the amount of sunlight that nourishes plants, which in turn nourish the insects and animals there. By controlling this dispersed sediment, you reduce soil water pollution and its effects on the environment and ecosystems.
The DOT type 1 silt barrier is made to meet and exceed the DOT type 1 specification set about by the Department of Transportation in the United States. These specifications dictate the manufacturing of the silt barrier. For specific information on our DOT type 1 silt barrier, give our product specialists a call and find out what DOT type 1 specification you qualify for. For information about our other types of silt screen, see our type 2 and type 3 silt barrier pages.