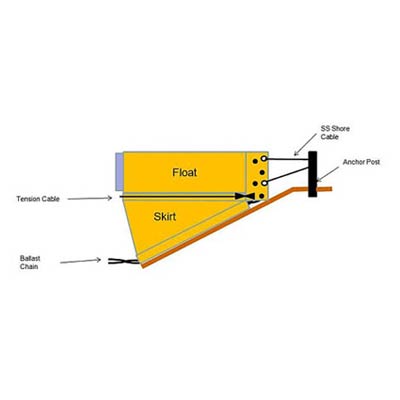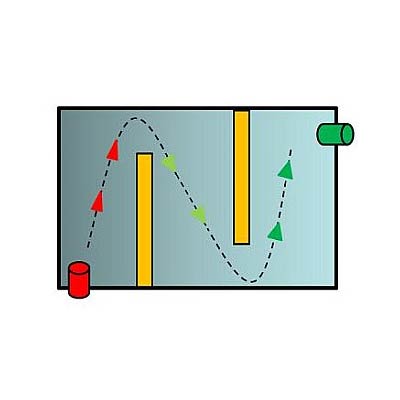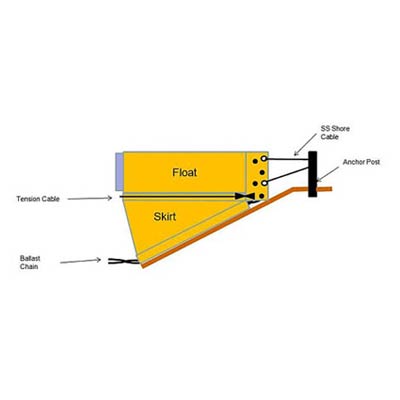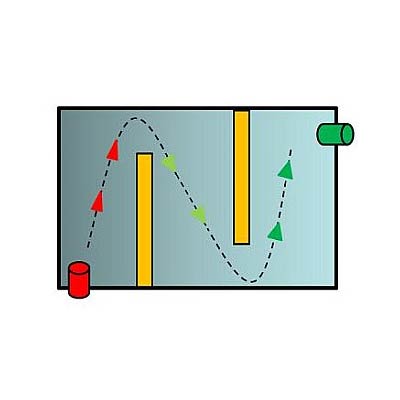 Water Baffles
Floating Baffles Curtain
Water baffles, or water baffle systems, control the flow of water and allow water treatment facilities (WWTP) to increase their water retention time. Floating baffles slow the flow of water and allow materials to have more time to be filtered, improving water quality. Contact us for help with your site.
Floating Water Baffles Features
Tension Cable
PVC, Elvaloy, Urethane Fabric
Flotation Device
Floating Water Baffles Benefits
Improve BOD (Biological Oxygen Demand)
Lower TSS (Total Suspended Solids)
Lower Thermal Control Exchange
Water Lagoon Baffles Details
Water baffles are designed to improve the flow of water in lagoons and wastewater treatment systems. With durable, impermeable PVC fabric, and the wastewater baffle design, flows are redirected and controlled in the entire pond area. By using more of the available area of the lagoon and wastewater treatment area, floating baffles curtain will slow the flow of water, allowing suspended solids time to settle. Floating baffles can greatly reduce biological oxygen demand and the amount of total suspended solids. Water lagoon baffles are designed for use in a lagoon basin environment. The depth and shake of the skirt will be determined by water depth and the profile of the bottom. For more information and to talk through the requirements of your site, call our product specialists.
Water Baffles Specifications
Fabric
PVC, Elvaloy, Urethane
Seams and Seals
Thermally Welded
Flotation
Round 6" dia. Marine Grade (Sizes vary based on bouyancy and site loading)
Top Tension Members
Single 1/4", 5/16", or 3/8" Stainless Cable or Synthetic Tension Members
Ballast
5/16" HD (1/4", 3/8", or 1/2") Galvanized Proof Coil Steel Chain
End Plates and Shore Connections
Stainless Steel Stress Plates
Shore Anchor Cables
Water Baffles Applications
Floating baffles water treatment will improve water quality at wastewater treatment plants, controlling the flow of water in the lagoon while it is being processed. By using floating baffles curtain, you can redirect the flow of untreated water more efficiently across an entire area, instead of allowing it to short-circuit ineffectively.
Water Baffles Frequently Asked Questions
Water lagoon baffles are secured to the anchor points through a stainless steel cable. This cable must be long enough for the water baffles to adjust to rising and falling water levels. These anchor points are stainless steel cable loops passed through a link in the ballast chain. Shore anchor posts will be important for anchoring wastewater baffle. Shore anchor posts should be installed no more than three feet away from the edge of the reservoir. These posts will provide strength for anchor points. For more information on anchoring your baffles water treatment system, call us.
Regular inspections of your baffles water treatment system are highly recommended. Additionally, regular maintenance should be given to your water baffles by a qualified and approved individual. Get spare parts for your water baffles system. Give our floating baffles curtain specialists a call and see how we can help you.