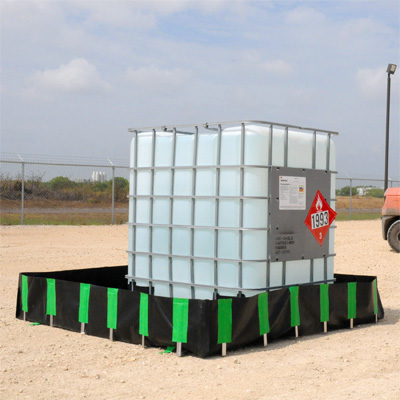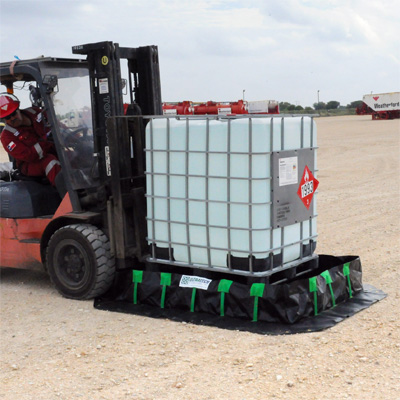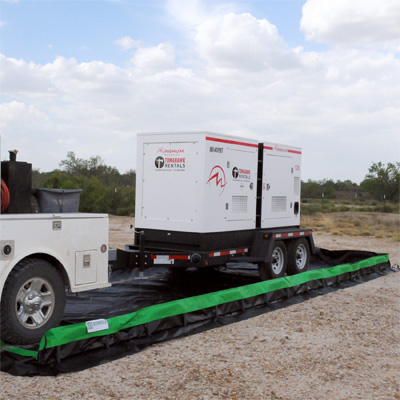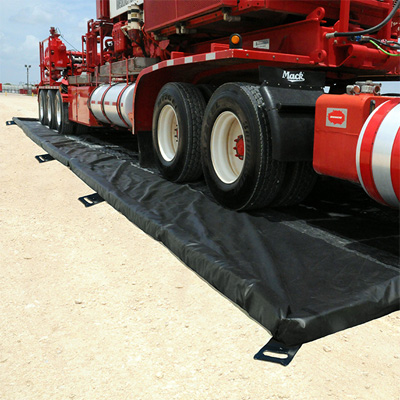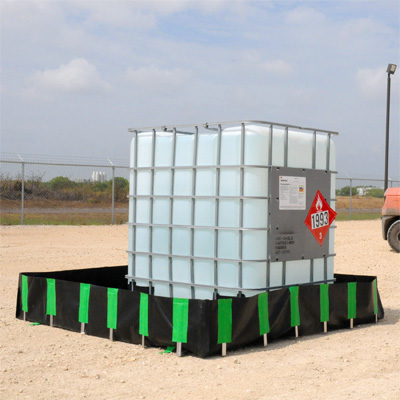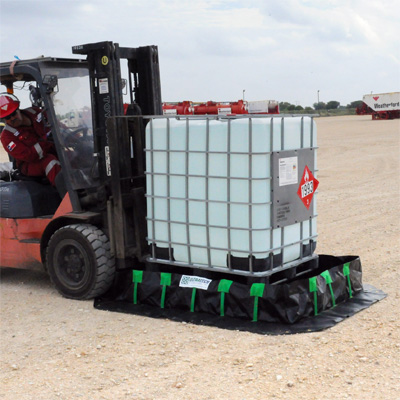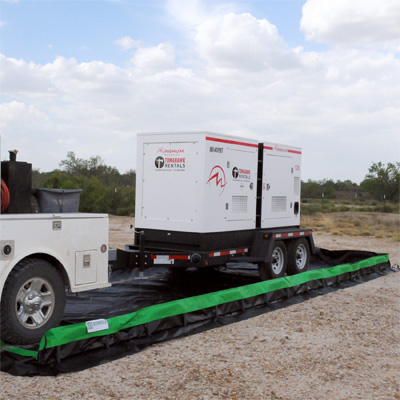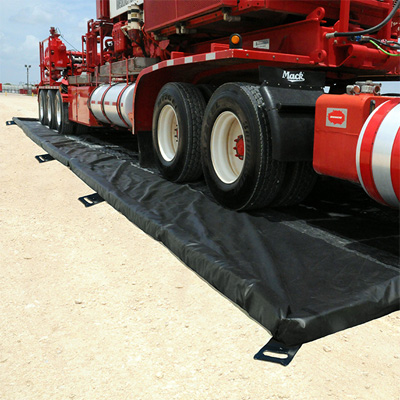 Spill Berms
Spill Containment Berms
Spill berms are made to contain and control equipment and machinery to prevent the spillage and leakage of hazardous chemicals, hydrocarbons, and oils. These flexible secondary containment devices are made from a variety of durable fabrics depending on the type of chemicals and liquids you are needing to contain. Spill containment berms keep your worksite in compliance with state and federal regulations on spill containment, which can include EPA and SPCC regulations. The different types of spill berms we carry will make sure your worksite complies with regulations for any type of spill or leak.
Foam Wall Spill Berms
Aluminum Angle Spill Berm
Drive Through Berms
Spill Berms Features
Made of Durable Fabrics
Custom Made Sizes
Contains a Variety of Liquids
Spill Berms Benefits
Flexible Secondary Spill Containment
Effective Containment of Hazardous Liquids
Cost-Efficient Secondary Containment
Spill Berms Details
Spill berms come in a variety of shapes, sizes, and styles to exceed your secondary containment needs. Our selection of spill containment berms includes foam wall spill berms, aluminum angle spill berms, and drive through secondary containment spill berms. Even if you think your secondary containment needs are too unique for our spill berm selection to handle, we can help you figure out a custom solution to your secondary containment issues. With options for mini spill berms, facility spill berms, and spill berms for outside stormwater drains, you can be sure that we carry what you need. Need pricing for our spill berms? Simply call our knowledgeable team at 863-261-8388.
Foam wall spill berms offer effective, low-profile spill containment with low-height foam walls that will spring back once a vehicle has driven over them. Aluminum angle spill berms have high walls that offer extended secondary containment in harsh, outdoor conditions. The walls of this spill berm are made from high-strength fabric covering aluminum L-shaped brackets to allow for easy installation and set-up. Drive through berms are a combination of the foam wall spill berms and the aluminum angle spill berms as they contain both high-profile secondary containment walls and drive-through ends to allow vehicles to enter and exit the spill berm easily.
Foam Wall Spill Berm Specifications
| | | | |
| --- | --- | --- | --- |
| Dimensions | 10' x 20' x 4" | 10' x 25' x 4" | 12' x 30' x 4" |
| Capacity (gallons) | 494 | 621 | 748 |
Aluminum Angle Spill Berm Specifications
| | | | |
| --- | --- | --- | --- |
| Dimensions | 8' x 8' x 1' | 10' x 10' x 1' | 10' x 24' x 1' |
| Capacity (gallons) | 478 | 748 | 1,795 |
Drive Through Berm Specifications
| | | | |
| --- | --- | --- | --- |
| Dimensions | 6 ft. x 6 ft. x 1 ft. | 8 ft. x 8 ft. x 1 ft. | 10 ft. x 10 ft. x 1 ft. |
| Capacity (gallons) | 269 | 479 | 748 |
Secondary Containment Spill Berms Applications
Secondary containment spill berms are a quick and efficient way to handle leaking machinery with ease and accuracy. Spill berms can effectively control leaks and spills for fuel containments, process water, chemical drum storage, and large pieces of machinery and equipment. Spill berms are useful for storing 55-gallon drums, decontamination systems, vehicles for fleet maintenance, frac tanks, and more. Keeping your worksite in compliance is a top priority. You can't afford to not have a reliable spill berm in your arsenal of defense.
Spill Berms Frequently Asked Questions
We carry a variety of spill containment berms on our site. We have aluminum angle spill berms, which have aluminum L-shaped angle brackets in the walls, allowing for easy set up and take down. Our foam wall spill berms have foam walls that allow vehicles to drive over them. Once the vehicle has entered the spill berm, the foam walls will spring back into place. Drive through berms offer effective spill containment for vehicles that need to be transported on and off the berm frequently.
If you don't see the exact dimensions of the spill berm you need on our site, don't worry. We want to work with you to create a customized spill berm to fit your exact dimensions and exceed your secondary containment needs. Secondary containment needs are not always one-size-fits-all. For your worksite to stay in compliance, you will need effective spill berms that work for you. Contact our secondary containment product specialists to find out what products we can supply for you.