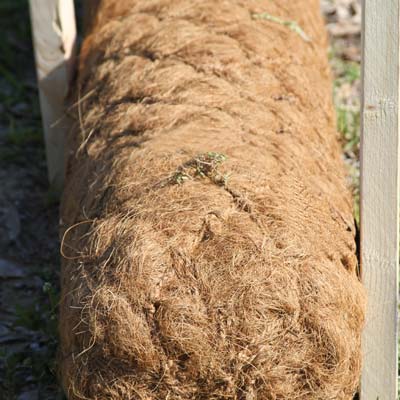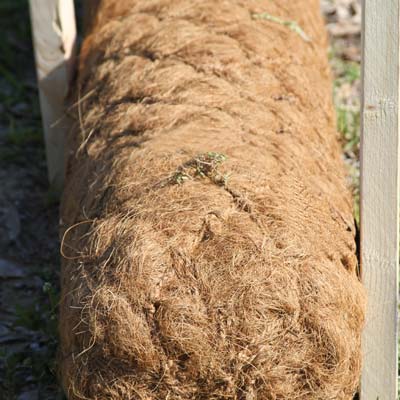 Coir Logs
Coir Fiber Logs for Shoreline Stabilization
Coir Logs are a natural solution for sediment and erosion control and shoreline stabilizing requirements. Because coir logs are eco-friendly and biodegradable, they are the perfect, cost-effective coir erosion control BMP for environmentally-sensitive areas that need to protect wildlife habitats and natural resources.
Coir Log Features
Coir mattress fibers material
12', 16', 20' diameters available
Biodegrades over 2-5 years
Coir Log Benefits
Easy to Install
Facilitates vegetative regrowth
Biodegradable and eco-friendly
Coir Fiber Log Product Details
Coir Log Diameters We Carry:
Coir logs are made with 100 percent biodegradable materials. Made with coir mattress fiber and bristle coir twine, coir logs are designed to be incredible resistant to water flow and the movement of sediment. Bristle coir twine wraps the densely packed coir mattress fiber for a higher level of stabilization and support. Coir logs come in diameters of 12, 16, and 20 inches and in lengths of 10 feet. However, coir logs can be joined to meet your project's needs. Simply call our knowledgeable team at 1-863-261-8388
Coir Log Installation and Best Practices
Even when site conditions are at their toughest, coconut coir logs' durable materials and strong construction stand up to the test. You can secure coir logs to riverbanks or streambeds with the help of a biodegradable stake or wedge to hold the coir fiber log in place. The wedges or stakes should be placed on either side of the log when installing it along your site. If your site requires increased stability, then the stakes or wedges should be placed directly in the center of the coir log to help keep them in place. Coir logs are designed to have a lifespan anywhere from 2 to 5 years, depending on site conditions.
Using plants with your coconut coir logs only adds to their stability. We recommend you use local vegetation within the coir log structure. Plants can be placed around or even on top of coir logs to encourage deep root growth as the coir log biodegrades. The vegetation growth within the coir log area will create a natural erosion control barrier that will remain after the coir log has biodegraded.
See also this affordable USA made alternative to coir: Excelsior Erosion Control Excelsior Logs.
Coir Logs Frequently Asked Questions
Since coconut coir logs are biodegradable they do not have to be removed. They can simply biodegrade naturally into the surrounding soil and vegetation.
Coir log installation is very simple and easy. Just place wood or biodegradable stakes alongside the coir fiber logs to keep them in place.