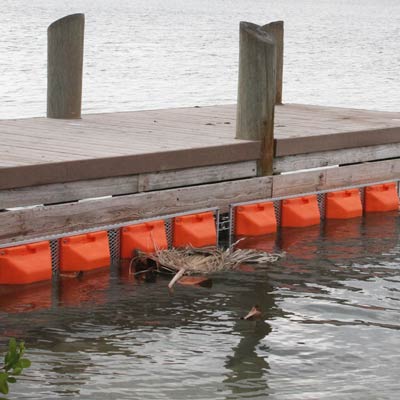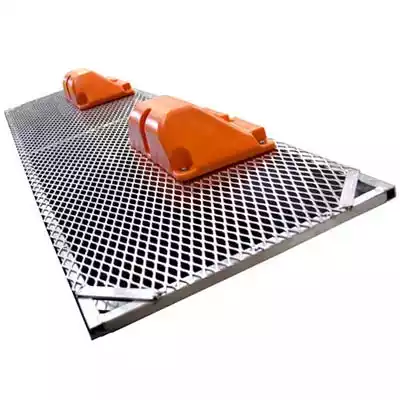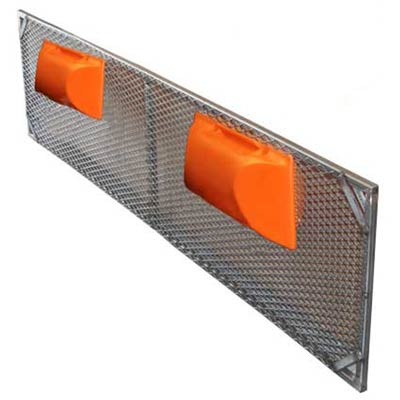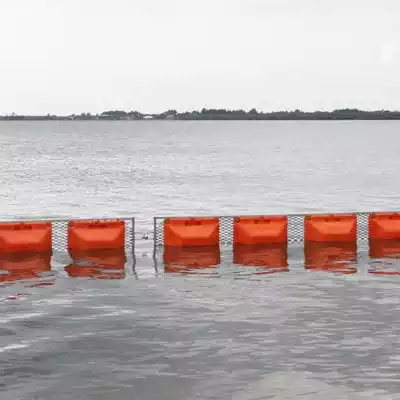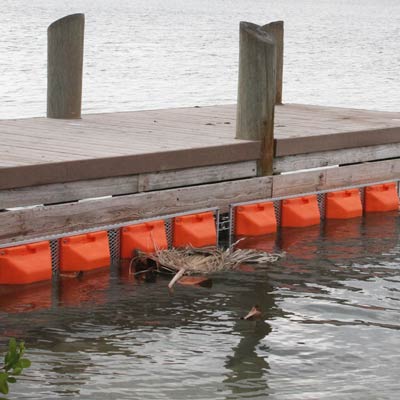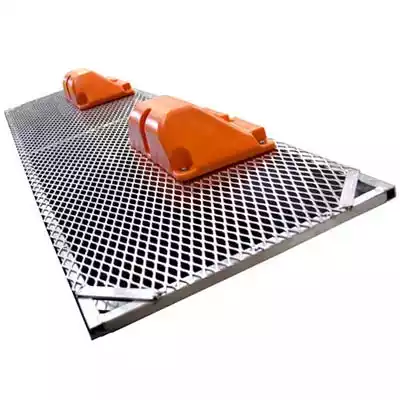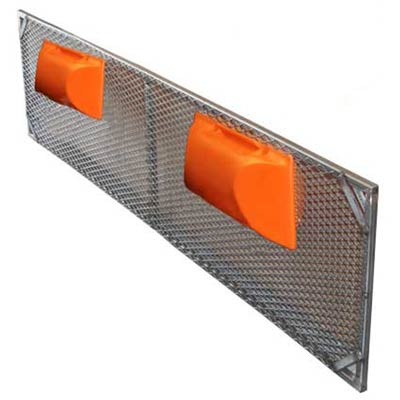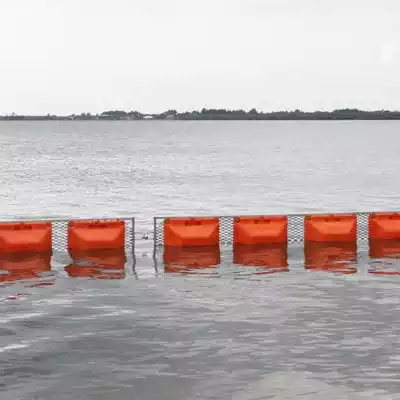 Steel Boom Floating Barrier
Debris Control with Heavy Duty Steel Boom
The steel boom floating barrier is one of the most durable floating debris containment options available. When you need to contain timber or large floating debris, using a log boom like the steel boom, provides a heavy duty containment solution with easy set up.
Steel Boom Floating Barrier Features
Section Lengths: 8'
Depth: 2', 3', 4'
Material: Aluminum or Stainless Steel
Floats: High Visibility Orange
Steel Boom Floating Barrier Benefits
Contain Logs, Timber, Large Items
Robust Debris Control
Marine Grade Materials
Steel Log Boom Details
The steel log boom is available in aluminum or stainless steel options with high visibility orange floats. They are made for high impact to stand up to demanding conditions. The sections come in lengths of 8' steel mesh and the depth of the steel boom floating barrier comes in 2', 3', or 4'. Multiple sections of steel boom floating barrier can be connected to meet the requirements of your site.
Debris Control Steel Boom Specifications
Panel Length
8' (2.4 m)
Height of Panel
2' (0.61 m)
3' (0.91 m)
4' (1.22 m)
Panel Material
Stainless Steel, Aluminum
Flotation
High Impact Flotations
Boom Floating Barrier Applications
Because of its robust nature, the steel boom floating barrier is made especially for debris control of large items like logs and timber. A log boom will ensure that debris is controlled and contained. Other applications for the steel boom floating barrier include marina debris control, long term debris containment, dock protection, and harbor debris control.
Debris Control Steel Floating Barrier Frequently Asked Questions
Steel boom floating barrier is easy to install. You must set your anchors at the shore along the bottom of your required path. Once you shackle the steel boom floating barrier sections together, anchor your boom to your layout. Maintaining your log boom will require you to check it regularly and remove the floating debris that built up against the containment boom. Removing any marine growth from your steel boom can be accomplished with a power washer.
Without the proper anchoring, your debris control project will most likely fail. With the proper anchor kit and pattern, your steel boom floating barrier will stay in the right position to do the job it was meant to do. When you consider the different weather effects that your log boom could encounter, having the right anchors correctly installed with help your log boom stand up to these reasonable conditions.