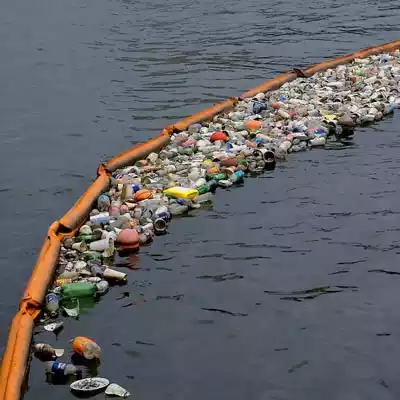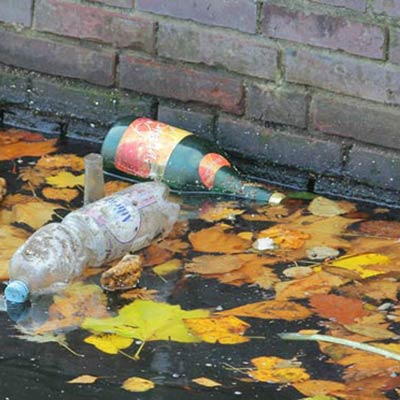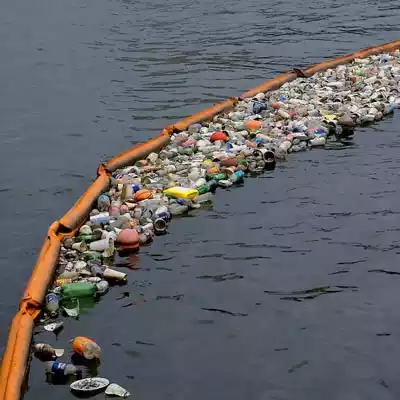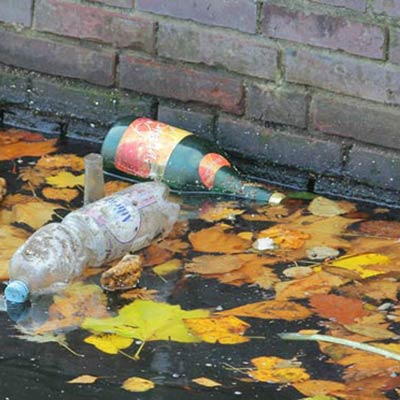 Floating Trash Barrier
Floating Trash Containment
When do you need a floating trash barrier? If plastic pollution, litter, and floating debris plague your water location, you need a way to control, contain, and deflect those materials. Depending on your site conditions, you will need to consider what type of floating trash boom you need.
Floating Trash Barrier Features
Trash and Debris Containment
Calm, Moving, Fast Water Types
Heavy Duty Materials
Floating Trash Barrier Benefits
Effective Containment
Reduce Plastic Pollution
Keep Waterways Clear
Floating Trash Boom Details
When considering what type of floating trash boom you need, consider the site conditions you are currently experiencing. The types of water conditions for the floating trash boom include:
Is the water at your site location very calm and tepid? Then a calm water trash barrier will work best for you. Is there a bit of current and some wave action? Using a moving water trash barrier will help. Finally, an offshore containment trash barrier for fast waters will take on waves, tides, and currents. Different types of floating trash barrier also exist to make containing trash in water as easy and efficient as possible for you.
Other types of floating trash boom include:
Floating Trash Boom Applications
What kinds of things can the floating trash barrier control and contain? Well, as the name suggests, it is perfect for unwanted floating trash and debris.
The types of trash at your site will determine the type of boom you will need. A trash net boom will capture pieces of marine debris, both manmade and natural to the environment. For example, a trash net boom can capture plastic bags, old buoys, plastic bottles, and discarded fishing nets.
Types of floating trash debris you might be experiencing:
Discarded nets
Microplastics
Plastic Bottles
Balloons
Buoys
Rope
Cigarettes
Six pack rings
Beverage cans
For smaller pieces of plastic trash pollution, you will need to use an impermeable floating trash barrier. Microplastics and nurdles, which are small plastic pellets used in plastic manufacturing, can be cleaned up with an impermeable floating trash barrier. Additionally, in calm water marinas and harbors, microplastics can be captured through a floating trash skimmer. The Seabin, a floating trash can that pumps contaminated water from a marina and filters the trash and plastics from it, is a great tool to combat floating trash.
Marine debris can come from anywhere. Are you experiencing large floating mats of seaweed and sargassum? Our aquatic plant boom can help you with that. The trash boom can control the movement of seaweed, sargassum, kelp, seagrass, and other aquatic plants in your water location. Timber and log containment is also useful with a trash barrier. Aquatic plant containment and cranberry harvesting are among other applications for the floating barrier.
Floating Trash Boom Frequently Asked Questions
Depending the amount of trash in your area and your specific site conditions, maintaining and removing debris and trash will vary. However, monitoring your floating trash barrier is highly recommended. You don't want too much trash and debris to build up around your floating trash boom so that is weighs on it, causing it to fail. For more information on just how much maintenance your floating trash barrier or other containment boom might need, contact our product specialists.
A trash net boom will be an excellent trash barrier for calm water locations, which won't have heavy wave action or tides to contend with. However, for water locations that have moderate waves and tides, a steel mesh boom would be better employed and deployed in that location. For floating trash containment, you'll want the right containment boom solution for your site conditions.