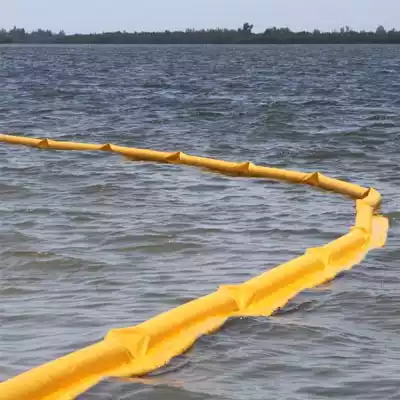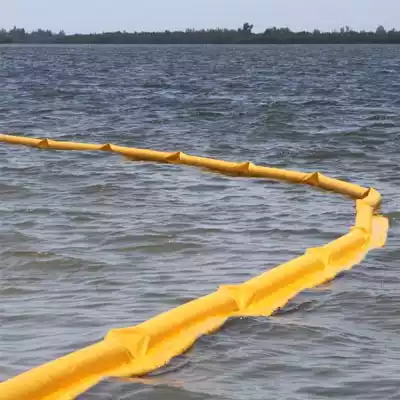 Offshore Flotation Boom
Fast Water Floating Debris Containment Boom
Offshore flotation boom controls debris in offshore and coastline locations where tides are strong and currents are swift. When plastics, trash, and aquatic plants plague your beaches, a floating debris containment boom can collect and contain the debris. Ocean boom is the solution you need. Contact us today.
Open Water Flotation Boom Features
22 oz. Impermeable PVC
Skirt Drafts 20" or 24"
Top Tension Chain
Open Water Flotation Boom Benefits
Durable for Offshore Debris Control
Marine Grade Components
Contain Floating Debris and Plastics
Debris Containment Boom Details
How can an ocean boom help you? As sargassum, seaweed, and floating aquatic plants wash up on your beaches and float in mats just offshore, making swimming impossible, an offshore flotation boom will contain and control floating weeds, allowing you to harvest them and dispose of them before they wreak havoc. Made of impermeable 22 oz. PVC fabric, the floating debris containment boom comes equipped with marine grade freeboard, bottom ballast chain, and top tension cable to hold sturdy against ocean currents, tides, and waves.
Offshore Flotation Boom Specifications
| | | |
| --- | --- | --- |
| Freeboard | 11" | 13" |
| Draft | 20" | 24" |
| Bottom Ballast | 1/4" | 5/16" |
| Tension Cable | 1/4" | 5/16" |
| Material | 22 oz. PVC | 22 oz. PVC |
| Sizes | 25'; 50'; 100' | 25'; 50'; 100' |
Fast Water Flotation Boom Downloads
Floating Debris Containment Boom Applications
Floating debris containment boom works best in coastal and shoreline locations. When a debris containment boom is deployed, it will help your beaches and shorelines be free from all the sargassum that was washing up, plaguing it before. The Floating Boom can hold up against tides and currents, containing not only aquatic plants but also unwanted trash, debris, and plastics. More than containment, an ocean boom can be used as demarcation for offshore swimming or water activities.
Flotation Boom Frequently Asked Questions
Debris containment boom for offshore debris containment comes in section lengths of 50' and 100' with skirt drafts of 20" or 24". The lengths of offshore flotation boom can be connected through high grade section connectors. For more information on what types of connectors are available and how to install an ocean boom, contact our product specialists today!
Floating barriers and floating boom are made with 22 oz. impermeable PVC fabric that contains and controls floating debris. An offshore flotation boom has a heavier bottom ballast and top tension cable that can hold its own against currents, tides, and waves that occur offshore.