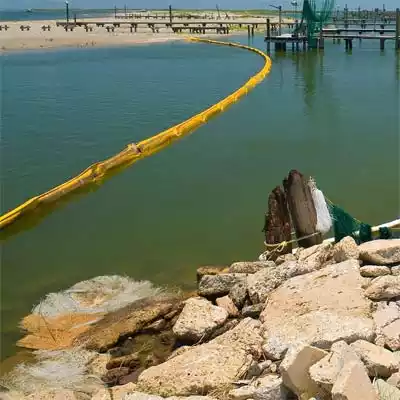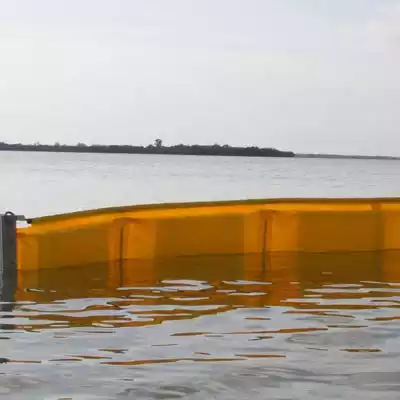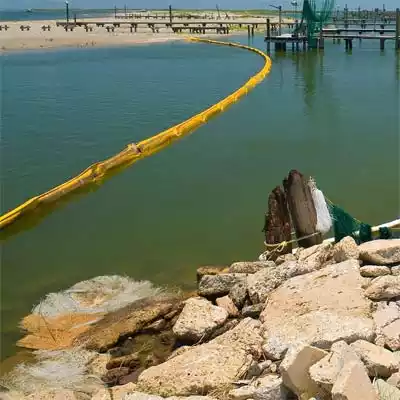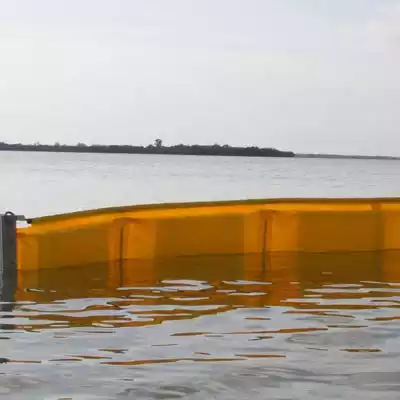 Oil Spill Booms
Spill Booms for Oil Cleanup
Oil spill booms are a viable oil spill response and solution for oil spill cleanup in calm, fast, or open water locations. Spill boom can be used on land or in water to control and mitigate the effects of an oil spill. Prepare ahead for emergencies by keeping on hand the oil spill containment boom.
Oil Spill Booms Features
Locations: Calm, Fast, Open Water
Oil Absorbent Boom for Land
Permanent and Extended Oil Boom Fence
Oil Spill Booms Benefits
Robust Oil Spill Response
Containment, Deflection, and Exclusion
Land and Water Options
Oil Spill Containment Boom Details
Different types of oil spill booms will accomplish different tasks. Types of oil spill containment boom will depend on water conditions, whether it will be stored on a boom reel, and the timeline of the containment project. Types of oil spill containment boom include:
Permanent Oil Boom
Oil Fence Boom
Oil Absorbent Boom
Spaghetti Boom
The oil fence boom is designed for fast deployment during oil spill emergencies. It can be stored on boom reels. The oil absorbent boom is made of polypropylene material for containing and absorbing the floating oil.
Booms for oil spill cleanup that are made for calm water, moving water, and fast water are designed with robust, durable materials that are meant for exposure to marine conditions and other harsh environmental factors. Oil spill containment boom design consists of a top flotation device, impermeable PVC fabric, a bottom ballast chain, and grommets. For the fast and open water models, the spill boom design will also include side connectors and a top tension cable.
Additionally, having the correct marine accessories will make sure your booms for oil spill cleanup work properly and efficiently. Accessories for oil spill booms include anchor kits, buoys, painter rope, marker lights, tow bridles, and tidal compensators. Anchor kits and correct anchoring is critical. For more information on just how important anchoring is, contact our product specialists.
Oil Spill Containment Boom Applications
Deploying spill boom will depend on different factors. You must consider the location, weather, and available equipment and manpower you have access to before deploying your spill boom. Three types of oil spill containment boom deployment include: containment, deflection, and exclusion.
Oil spill containment boom is meant to contain the oil spill completely and prevent it from spreading further. This deployment is best suited for areas with mild currents. Deflection oil spill booms are meant for oil spill conditions that can't been completely contained. Oil spill booms that deflect oil will corral the contaminants to the desired cleanup location where workers can address it safely. Finally, exclusion boom is used for environmentally sensitive areas that must be actively excluded from the oil.
These locations include:
Oil spills can be detrimental to the surrounding environment and wildlife. Oil and hydrocarbons can be ingested by birds and mammals, causing adverse health effects. Additionally, oil spills can affect the flight of birds and their ability to regulate their temperature. Avoid the widespread detrimental effects of oil spills. Contain them as they occur and keep them from spreading. With the exclusion properties of spill boom, you can keep oils and hydrocarbons from spreading to animal habitats and further harming the environment.
Oil Spill Containment Boom Frequently Asked Questions
There are so many factors that go into choosing the correct booms for oil spill cleanup. Consider the site conditions, type of oil spill, location requirements, and a myriad of other important factors. Every single oil spill containment job is different, with nuances and special considerations. See our selection of oil spill booms and then give us a call with all your questions. We'll be happy to answer them.
We carry a variety of oil absorbent booms to address oil spills on both land and water. Our oil-only spill booms target hydrocarbons, oil, petroleum, and other oil-based liquids. Our general maintenance sorbent booms target oil, coolants, solvents, and anti-freeze. Universal spill booms target acids, corrosives, water, caustics, and oil-based liquids. Finally, bilge booms target hydrocarbons and petroleum.