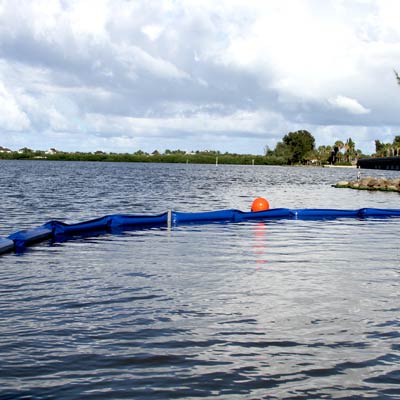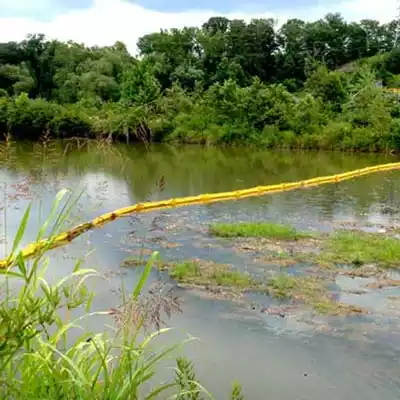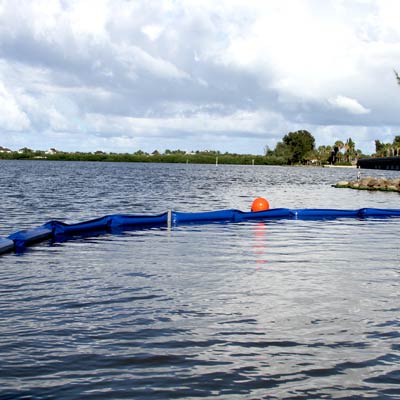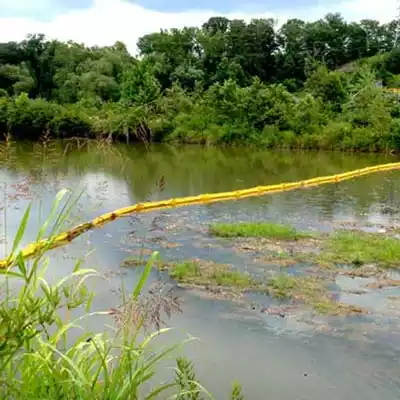 Debris Booms
Floating Debris River Boom
Debris booms for moving water locations will work best in rivers and lakes that need floating debris and trash containment. Floating debris boom can be easily installed for superior control and deflection of trash and marine debris. Want to know more about our river debris deflector and other Floating Booms? Contact us.
Debris Booms Features
22 oz. Impermeable PVC Fabric
Section Slide Connectors
Bottom Ballast Chain
Debris Booms Benefits
Can Handle Moving Water Conditions
Impermeable Fabric for Durability
Diverts Floating Debris
Floating Debris Boom Details
Redirecting floating debris can be made simpler with our debris booms. When your river, port, or lake needs help with floating debris, trash, and other unwanted items, you can count on a river boom for your moving water location. With impermeable PVC fabric, all contaminants are controlled for pickup and disposal. The marine grade bottom ballast chain and section slide connectors allow you to use your debris booms for an extended period of time in the water. When compared to the calm water boom barrier, the same fabric is used, but the river debris deflector uses an additional tension cable to stabilize against currents and tides.
Debris Boom Specifications
| | | | |
| --- | --- | --- | --- |
| Boom Type | 11" | 19" | 25" |
| Fabric | 22 oz PVC | 22 oz PVC | 22 oz PVC |
| Ballast | 1/4" | 5/16" | 5/16" |
| Cable | 1/4" | 5/16" | 5/16" |
| Sizes | 50'; 100' | 50'; 100' | 50'; 100' |
River Water Pollution and Other Debris Boom Applications
River water pollution might seem like an insurmountable problem, but it doesn't have to be. With our debris booms, you can control floating debris and stop river water pollution. Debris boom can control a wide variety of floating pollutants and contaminants in moving water. For a more information on just how much the debris booms can help you, contact us.
TESTIMONIAL: See how our containment boom was used with great success by the Upper Saranac Foundation to contain aquatic invasive plants in Upper Saranac Lake. Over 2,400 pounds of invasive plants have been removed from the boom. "The booms provide a needed advantage to our AIS harvesting efforts within the campground," said Upper Saranac Foundation (USF) Lake Manager Guy Middleton. "Without the booms, we would struggle to stay ahead of new plant introductions originating from the upstream tributary."
Floating Boom Frequently Asked Questions
River boom is made specifically to target the moving water of a polluted river. Floating debris doesn't stand a chance against our river debris deflector when you choose to deploy it in your location. Because of the high-strength materials and marine-grade components, the river boom can stand up to river water pollution in the currents and moving water.
A debris boom or river boom can be used in locations that have moving water. So, in rivers and streams, ports and other locations with currents and tides, you can use debris booms for river pollution and floating debris.