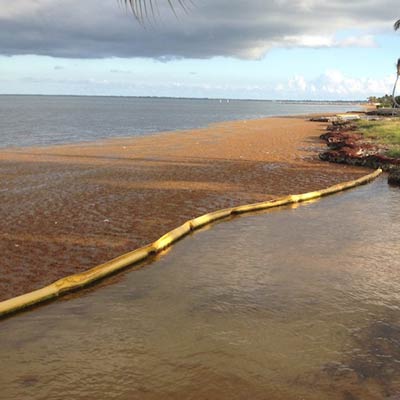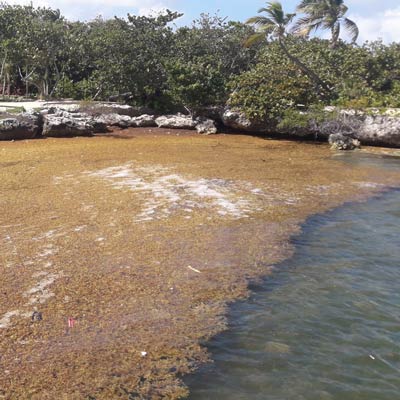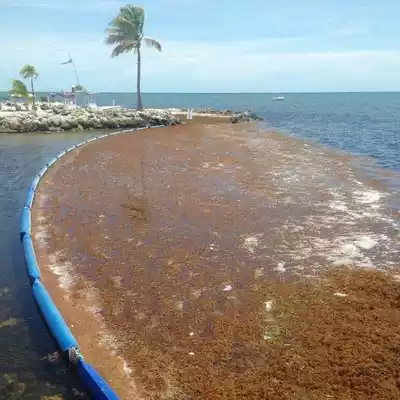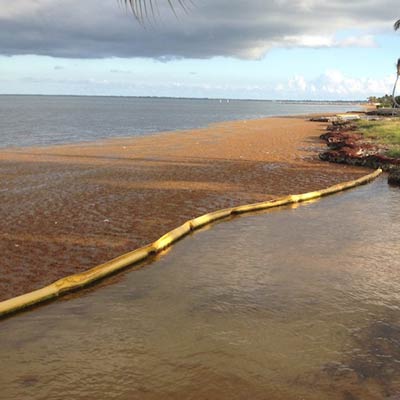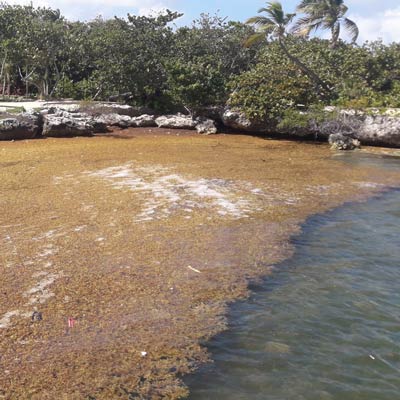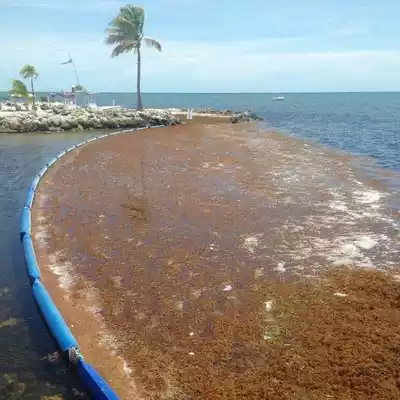 Floating Seaweed Barrier
Seaweed Control Barrier
Floating seaweed barrier controls and contains floating mats of seaweed and sargassum that can build up in water, washing up on beaches and shorelines. If not controlled, these mats of floating seaweed will decompose as they wash up onshore, causing an unpleasant, aromatic and unsightly experience for beach visitors.
Lean more about the types of Floating Seaweed Barrier:
Floating Seaweed Barrier Benefits
Effective in Controlling Seaweed
Keeps Beaches and Shorelines Clean
Protect Your Property and the Environment
Seaweed Control Barrier Details
By simply altering installation plans, the same seaweed control barrier can provide several types of protection for keeping beaches, marinas, and swimming areas clean. Each of these options provide you with an effective and proven way of protecting the shoreline from floating seaweed. For example, when installed in a certain pattern, floating seaweed barrier will block sargassum, floating debris and even jellyfish from entering the protected area. With a slight variation to the installment pattern, the seaweed boom will deflect the floating seaweed to another location. It can also be configured to control floating seaweed by capturing and containing the sargassum for later harvesting.
Depending on your site conditions, you'll want to choose a seaweed control barrier that fits your needs most accurately. For example, a floating sargassum boom is made from 22 oz. PVC for either calm, moving, or fast water conditions. You might choose this type of seaweed control barrier if you are look for a seasonal sargassum solution that will not be permanent.
For a more permanent seaweed barrier, the permanent sargassum boom will provide you with a longer-lasting solution to control. The permanent seaweed barrier tends to last six times longer than other styles of seaweed control barrier, making it ideal for extended use around your beach or shoreline, protecting it from aggressive floating seaweed.
Floating Seaweed Sargassum Solution
When you need a sargassum solution that fits your site conditions, you can count on our selection of floating seaweed boom to fit your needs. Once you consider your site conditions, the duration of your sargassum boom project, and the amount of floating seaweed that need containing, you will be on your way to figuring out what type of floating seaweed sargassum solution you need. After that, you will need to consider the proper installation and anchoring required to keep floating seaweed in check.
Sargassum Boom Frequently Asked Questions
Proper anchoring of your seaweed barrier is extremely important and will ensure that your sargassum boom does not fail during its deployment. Once you've evaluated your site conditions and figured out what type of floating seaweed barrier is right for your location and project, you will need to properly anchor your floating seaweed barrier. For sandy bottoms, fluke anchoring will work best and mushroom-style anchors work best with rocky and reef bottoms. Anchors should be a maximum of 50 feet and should be more condensed in rougher waters. For more information on the correct anchoring style and practices, contact our product specialists. Proper anchoring will prolong the life of your seaweed control barrier.
So, you've evaluated your site conditions and needs, chosen the best seaweed control barrier, and figured out the best anchoring system to properly deploy your floating seaweed barrier. What now? Now, you need proper maintenance practices. You can't deploy your seaweed barrier and forget about it. You need a regular maintenance schedule, usually once or twice a week, and always after severe weather. Inspect the containment boom, anchors, connections, lines, and buoys for damage, marine growth, and floating seaweed build up that could cause the seaweed barrier to fail. Ensure your marker lights are intact and working properly. These will make your sargassum boom visible to boats. Keep a special eye on all your floating barrier marine accessories. These are tools that help you on your way to an effective sargassum solution and water pollution solution.