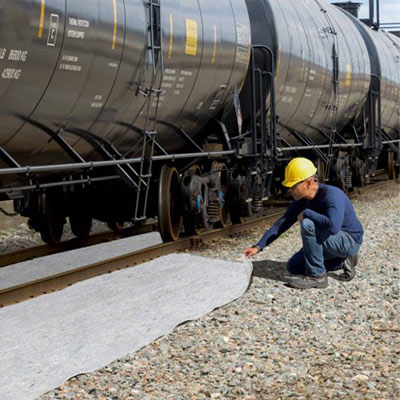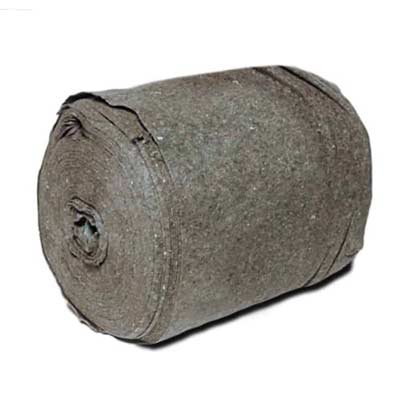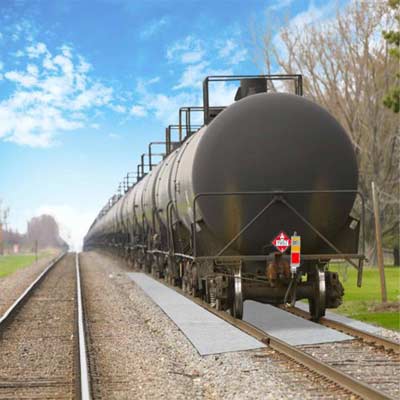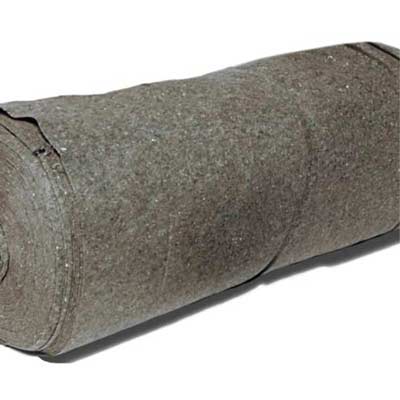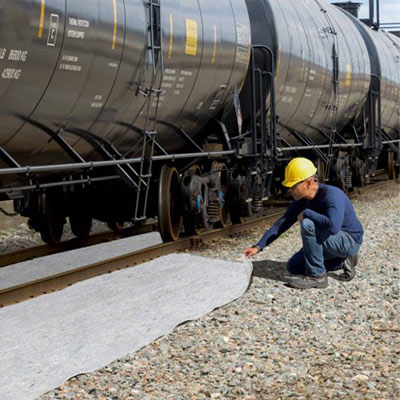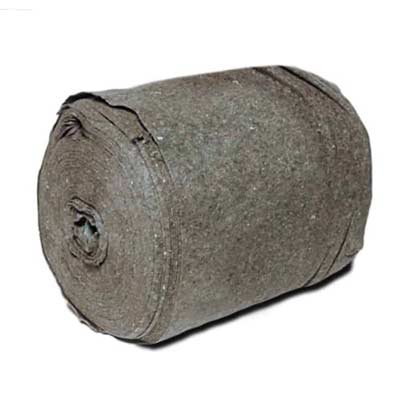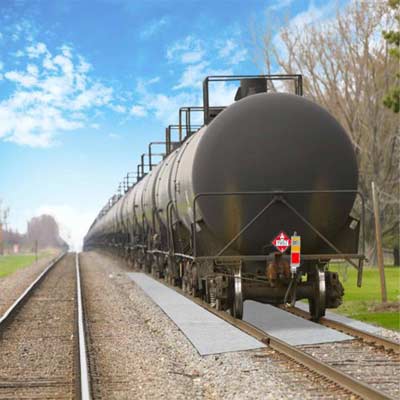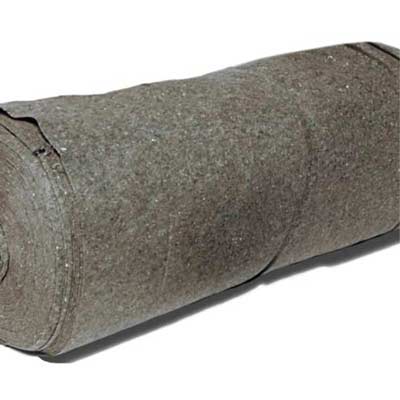 Ultratech 9310 & 9314
Ultra Train Rail Mat
New in the line of Ultra Track products, Rail Mat (Ultratech 9310 and 9314) offers the latest in railcar spill containment. Designed specifically to fit in between standard rails, this Train Mat can also be used for protection on the outer edges of the rails as well. The patented Filter-Tex fabric absorbs oils and fuels, but lets water pass right through. It installs quickly and easily. Simply cut the fabric to size with a scissors.
Train Mat Features:

Available in 30" or 60" widths
Easy to install, simply cut to size with scissors
Uses patented Ultratech X-Tech fabric

Train Mat Benefits:

Filters out and captures hydrocarbons (oils, fuels)
Water passes quickly through the fabric, eliminating pooling
85-90% of the recovered oil can be reclaimed from the fabric
Have questions? We are your authorized Ultratech distributor and are here to help you. Call us today!
Ultra Train Rail Mat Spill Containment
Ultra Rail Mat captures oils and fuels that leak when servicing railcars. Designed to provide quick railroad spill containment, it absorbs hydrocarbons much faster than other traditional absorbents. Unlike the commonly used polypropylene sorbent material, Ultratech's Heavy Duty Train Mat will let water pass through, capturing only oils and fuels.
Once the Ultra Rail Mat is full, you can recover the spilled oil. 85% - 90% of the oil captured in the Ultra-Filter-Tex fabric can be reclaimed through a press or centrifuge.
The Ultra Rail Mat is available two sizes. The 60" size fits perfectly between standard railroad tracks. The 30" size is for providing railcar spill protection along the outside edges of the track.
UlUltra Train Rail Mat Specs
| Part # | Model | Dimensions ft. (m) | Absorption Capacity gal. (L) | Weight lbs. (kg) |
| --- | --- | --- | --- | --- |
| Ultratech 9310 | Full Roll | 250 x 5 x 0 (76.2 x 1.5 x 0) | 1.5 (5.7) per sq. yd. | 125 (56.7) |
| Ultratech 9314 | Half Roll | 250 x 2.5 x 0 (76.2 x 0.8 x 0) | 1.5 (5.7) per sq. yd. | 63 (28.6) |
Ultra-Filter-Tex Fabric Data Sheet
---
Ultra Track Berm Installation
This railcar spill containment is so fast and easy to install. Simply cut it to the size needed with scissors and lay over the area you wish to protect. Weight it down, or stake it, to secure it.
Other Railroad Spill Containment Options:
Learn more your options: Railroad Spill Containment Options (pdf).
Call us today to order the Ultra Train Mat, or to get your questions answered.
We are your authorized Ultratech Distributor, and are here to help!
Ultratech 9310 Train Rail Mat FAQs
No, this is only for absorbing hydrocarbons, such as standard oils and fuels. It will not absorb synthetics.
Yes. It is environmentally benign, and does not leach harmful substances into the environment. When you incinerate the Ultra Rail mat, it produces minimal residue or ash.