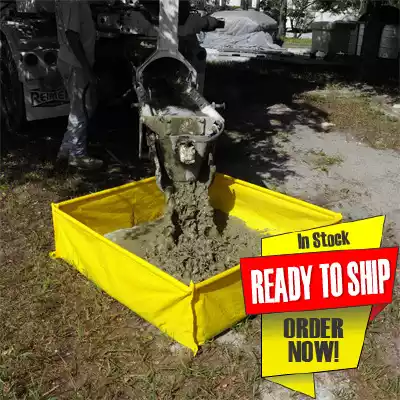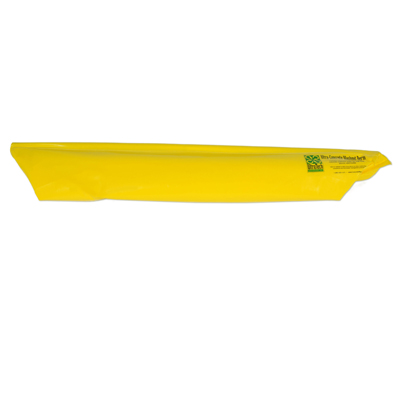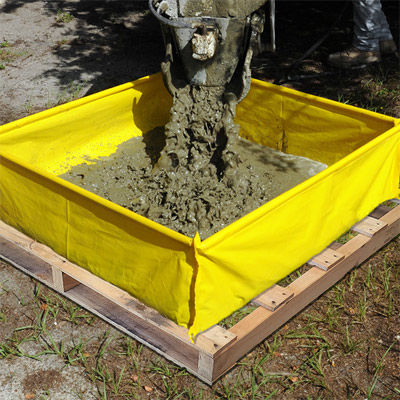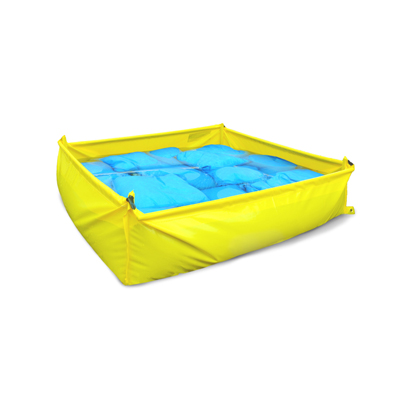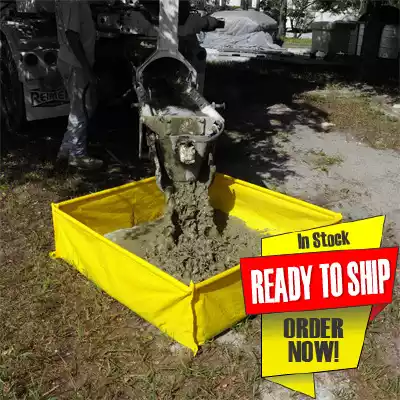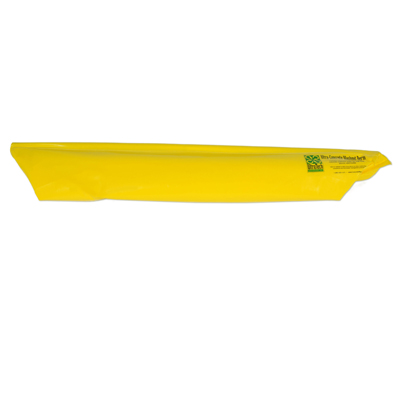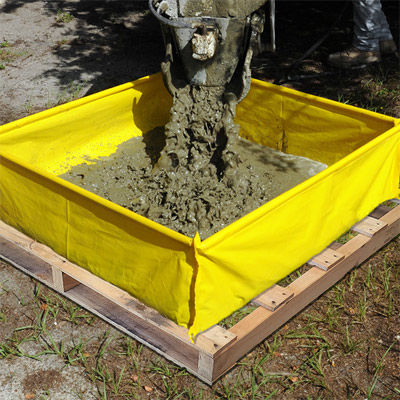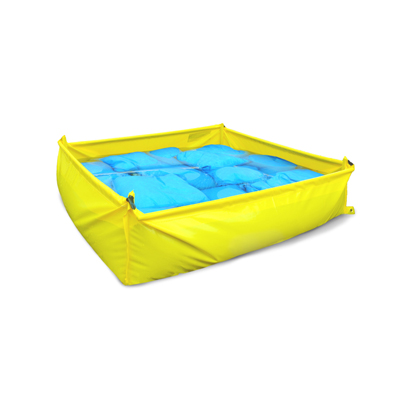 Temporary Concrete Washout
Concrete Washout Berm
The temporary concrete washout box is the construction site compliance solution you don't want to be without. Compatible with mixers, pump trucks, and wheelbarrows, you'll be able to safely store harmful industrial sediment, concrete washout, stucco, mud and mortar until you're ready to dispose of it. For more information on our spill containment solutions, see the information below.
We provide the best prices possible, fast shipping directly to you, and knowledgeable representatives to answer your questions. Call us for more information about spill containment options!
See our Ultra Concrete Washout Box video below.
Temporary Concrete Washout Features
10 mil Polyethylene Material
UV Resistant
Lightweight, Portable
Temporary Concrete Washout Benefits
Easy Setup and Teardown
Durable Materials
Used for a Variety of Applications
Temporary Concrete Washout Details
The concrete washout box is made from 10 mil polyethylene that makes it durable and ready for construction site use. The dimensions for the concrete washout berm are 48" x 48" x 14". The capacity is 139 gallons and by itself the concrete washout box weighs 5 pounds. When you need portable onsite washout containment, you can't go wrong with our temporary concrete washout berm. For more information on all the uses and applications for the temporary concrete washout box, see the applications tab below. Need pricing? Simply call our knowledgeable team at 863-261-8388.
Concrete Washout Box Specs
| Part # | Dimensions ft. (m) | Containment Capacity gal. (L) | Weight lbs. (kg) |
| --- | --- | --- | --- |
| Ultratech 3512 | 48 x 48 x 14 (1219.2 x 1219.2 x 355.6) | 139 (525) | 5 (2.3) |
Concrete Washout Box Applications
The concrete washout box is compatible for different construction site applications and machines. The material and portability of the product make it ideal for the intense work conditions on some jobsites. Other applications for the concrete washout box include acting as a washdown station for smaller tools and pieces of equipment. For more information on the different materials used to make the concrete washout box, contact our sales team at 863-261-8388 for more information.
While the temporary concrete washout box, or berm, is made for washout applications on construction sites, it can also be used for other applications unrelated to concrete washout. For flood protection, the temporary concrete washout berm is great as a staging area for Ultra Aqua flood bags which need to be submerged in water for five minutes. The sandless sandbags are made from non-woven, hydrophilic material that covers four layers of super absorbent polymer.
Portable Concrete Washout Box Frequently Asked Questions
Depending on the amount of sediment in the concrete washout box, you'll need to wait until the washout dries up. Once all the water is gone, the concrete that's left over can be broken up if needed and then hauled away safely.
Depending on the application you use the concrete washout berm for, you may be able to reuse it for different applications. Typically for concrete washout applications, the berm is for one use only. If you don't see the exact dimensions of the spill berm you need on our site, don't worry. We want to work with you to create a customized spill berm to fit your exact dimensions and exceed your Secondary containment needs.
The concrete washout box is made from 10 mil polyethylene, a durable material that is UV resistant. If you're interested in different materials to make the concrete washout box, then contact our sales team for more information. We'd love to discuss your options with you.