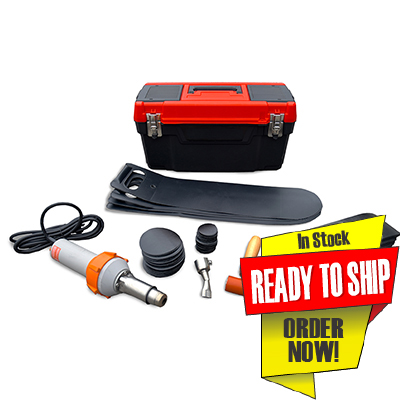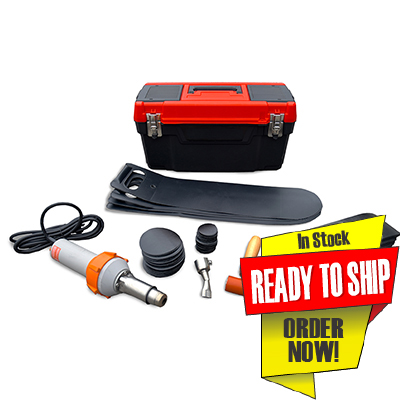 Ultra Berm Repair Kit
For On-Site Containment Berm Repair
The Ultra Berm Repair Kit (Ultratech #8389) is a first-aid kit for your spill berm. Containing everything you need for basic field repairs, this spill berm repair kit minimizes downtime and extends the life of your spill berm. While Ultratech spill berms are built for real-life field use, damage from accidents and mishandling can still happen. Berm punctures and tears are the most common forms of spill berm damage and typically occur when recommended installation and use practices aren't observed (see below for recommendations). Still, accidents can happen. Minimize downtime and protect your jobsite by keeping an Ultra Berm Repair Kit on hand for these emergencies. For more information, see Spill Containment Accessories and watch our Ultra Spill Berm Repair Kit video below.
Ultra Berm Repair Kit Features
Complete kit for repair
Customized to match your berm's materials
Portable emergency kit
Ultra Berm Repair Kit Benefits
Minimized field repair
Extends berm's use-life
Peace of mind protection
Ultra Berm Repair Kit Details
Spill Berm Repair Kit Video
The Ultratech 8389 patch kit contains everything needed to make basic repairs to spill berms in the field. Kits are available for the containment berm repair of any Ultra Spill berm and are matched to the materials specifications of your specific berm.
Ultra Berm Repair Kit Specs
Complete with everything needed to perform spill containment berm repairs, the Ultra Berm Repair Kit contains:
Toolbox
Heat Gun (110 volt)
Hand Roller
Replacement Handles (4)
2" round patches (50)
4" round patches (50)
4" x 12" patches (50)
MATERIAL SPECIFICATIONS
The material for the patches is matched to that of your Ultra Spill Berm.
For more information, Contact Us or Call Us at 863-261-8388.
Ultra Berm Repair Kit Applications & Ultra Berm Repair Kit Installation
Designed to be easy to carry and kept on hand, the containment berm repair kit has everything needed for basic repairs of tears, punctures and other containment berm repair needs. It is best to stay on top of any maintenance and repair needs for your spill berm by addressing these punctures or rips before they become larger issues. This will extend the life of your spill containment berm.
There are also some preventative measures that we recommend that will make a difference in avoiding damage to your spill berm:
Prevent puncturing the spill berm by placing a protective ground tarp beneath the berm.
Protect drive through spill berms from wear with track belts.
Protect the edges of the spill berm from damage caused by hoses with the Ultra Hose Stand that bridges the berm's sidewall without placing pressure on the berm.
How to use the Ultra Repair Kit:
Step 1: CLEAN THE AREA TO BE REPAIRED

Using soap and water, gently clean the area requiring repair. A solvent such as MEK or Acetone can be used for further cleaning. Using a cloth soaked in water or solvent, clean the area to be repaired to remove any foreign materials. If the soiling in the repair area is excessive, a wire brush maybe be carefully and gently used to loosen the pollutants. For the repair to be successful, the repair area must be dry and clean.

Step 2: PREP ARE THE AREA FOR SEAMING

Air-dry the area to be repaired with a hot air gun prior to sealing by holding at a distance of about 12 inches for 10 - 15 seconds.

Step 3: PATCHING

Note: We recommended before attempting to patch your Ultra-Containment Berm, two pieces of the patch material be practice welded to ensure proper heat gun settings and pressure application. Knowledge of CP2K welding is required of personnel performing the work. Plan to patch on both sides of the damaged are.

Extend the patch a minimum of 4 inches in all directions from the damage and cut the patch with rounded corners.
Seam the patch to the original material using hot air, overlap the two sheets and hold the tip of the heat gun so that heat contacts both surfaces simultaneously, from the overlapped contact area of the two pieces.
Apply pressure to the top and bottom surfaces for the full seam width while the welded areas are in a melt condition. Properly applied heat and pressure will cause a visible bead of material to be extruded from both welded edges.
Weld performance checks are recommended on a daily basis to verify weld integrity. A test weld is successful if a peel test produces a ripped base fabric rather than a coating peel.
Ultra Berm Repair Kit FAQs
This Ultratech patch kit is designed to work with Ultra Spill Berms. We provide patches that will match the materials used in your spill berm. If your spill berm is not from Ultratech, but you know what type and thickness of fabric was used for your spill berm, we may be able to help still. Please contact us to discuss options 863-261-8388.
In a perfect situation, you wouldn't. And if you follow the recommendations for spill berm installation and use, it greatly minimizes the risk of experiencing spill berm tears or punctures. However, in the field, procedures aren't always followed, and accidents can happen. The Ultra berm repair kit lets you perform spill berm repair in the field without significant down time. And having a kit on hand allows your team to address any damage before it becomes a larger issue, thus extending the life of the spill berm.