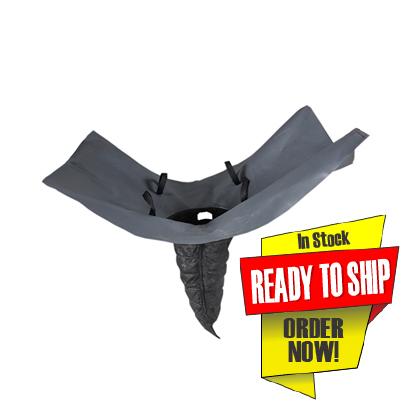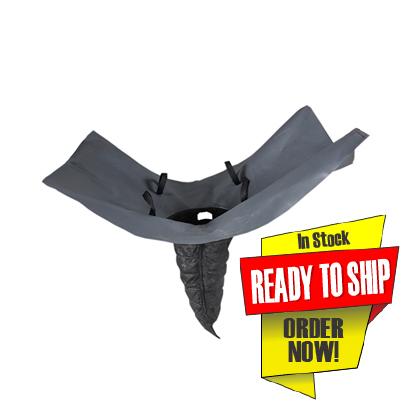 Ultratech Drain Guard
Ultra Drain Guard – Heavy Metal
The Ultratech Drain Guard Heavy Metal Model is made to tackle the heavy metals that are often found in stormwater runoff. These chemicals have a high rate of toxicity and have a significant impact on the health of the public. What makes the Heavy Metal Model Drain Guard so impactful is its use of filter media. With six pounds of heavy metal removal media, you can be sure that polluted water will be filtered, allowing clean water to flow through waterways. This Ultra Drain Guard also filters sediment, silt, hydrocarbons, and oil. For a full listing of other styles of storm drain filters, see: Storm Drain Products.
We provide the best prices possible, fast shipping directly to you, and knowledgeable representatives to answer your questions. Call us for more information about stormwater filtration options! Call us at 863-261-8388 for more information about catch basin filter options!
Heavy Metal Model Ultra Drain Guard Features
Quilted Sections Containing Heavy Metal Filters Media
Impermeable Top PVC Skirt
275 GPM Flow Rate
Heavy Metal Model Ultra Drain Guard Benefits
Captures Silt, Sediment, Oil, and Heavy Metals
Durable Construction
Water Forced to Filter Through Media
Heavy Metal Stormwater Catch Basin Details
Not only does this Ultratech Drain Guard filter heavy metals, but it also captures silt and sediment, detains debris, and filters hydrocarbons and oil. The Ultratech Drain Guard Heavy Metal Model is made with an impermeable PVC skirt that funnels water through the lower portion of the drain guard, a specialized catch basin insert that has quilted sections of 6 pounds of heavy metal removal media. A custom blend of heavy metal removal media is contained in each section of the drain guard. The Heavy Metal model of the Ultra Drain Guard has a flow rate of 275 gallons per minute. When it comes to urban stormwater quality, you want a drain guard that captures the heavy metals that puts the public and environment at risk. The Heavy Metal Model Drain Guard catches up to 190 grams of heavy metals.
Find out more about all the kinds of drain guards we carry by watching our video below.
The Heavy Metal Model Ultra Drain Guard Filters Out:
Rubidium
Sodium
Lithium
Potassium
Ammonium
Caesium
Calcium
Silver
Cadmium
Lead
Zinc
Barium
Strontium
Copper
Mercury
Magnesium
Iron
Cobalt
Aluminum
Chromium
Heavy Metal Model Ultra Drain Guard Specs
| Part Number | Dimensions in. (mm) | Containment Capacity gal. (L) | Weight Capacity UDL (lbs) | Weight lbs. (kg) |
| --- | --- | --- | --- | --- |
| Ultratech 9397 | 48 x 36 x 18 (1219.2 x 914.4 x 457.2) | 0.23 (0.87) of Oil | 30 (13.6) of Sediment, 0.419 (0.190) / 190g of Metal | 8 (3.6) |
Non-woven, Polypropylene Geotextile Material Specifications
Properties
ASTM Test
Value
Grab Tensile
D 4632
205 lbs
Elongation
D 4632
50%
Trapezoid Tear
D 4533
85 lbs
Puncture
D 4833
525 lbs
CBR Puncture
D 6241
600 lbs
Mullen Burst
D 3786
420 psi
Permittivity
D 4491
1.4 sec-1
A.O.S. (U.S. sieve no.) / Microns
D 4751
80 / 180
UV Stability (strength retained %) 500 hrs
D 4355
70%
Fabric Weight (oz/yd2) (typical)
D 5261
8 oz/yd2
Flow (through material)
Flow (bypass ports gpm) *
Flow (bypass ports cfs) *
D 4491
90 gpm/ft2
770 gpm
1.7 cfs
Skirt Material: Non-permeable , flexible PVC
Ultratech Drain Guard (Heavy Metal Model) Applications
Heavy metals pose a significant threat to public health and should be taken seriously—especially when talking about polluted stormwater runoff that will enter storm drains and infect the water ways. The Heavy Metal Drain Guard will help you comply with Stormwater Management Regulation 40 CFR 122.26, National Pollutant Discharge Elimination System (NPDES), and Total Maximum Daily Load (TMDL). Remember that the flow rate for the Heavy Metal model Drain Guard is 275 gpm. This is to allow the filter media to have enough time to remove the heavy metals present in the stormwater pollution. Take time to consider what heavy metals you may need to be filtering from your stormwater runoff. Our product specialists will be happy to assist you in determining what product is best for you.
Ultratech Drain Guard FAQs
When it comes to filtering a wide variety of metals, another stormwater filtration product you could try is the Ultra HydroKleen. It is a stormwater catch basin that can filter 5 different types of pollutants. See our HydroKleen page for more information. The Ultra Filter Sock is another stormwater BMP that protects drains from unwanted pollutants.
Because the Heavy Metal Model will be filtering toxic chemicals, it is imperative that you deal with it in accordance of local regulations. The toxic materials that could be present should not be disposed of in a landfill.
The Heavy Metal Model Drain Guard skirt is impermeable so that water that flows into the drain and across the skirt is funneled through the filter media. The idea of this drain guard is making sure that all polluted stormwater is accounted for. This impermeable skirt sets the Heavy Metal Model apart from the other Ultra Drain guards we offer.