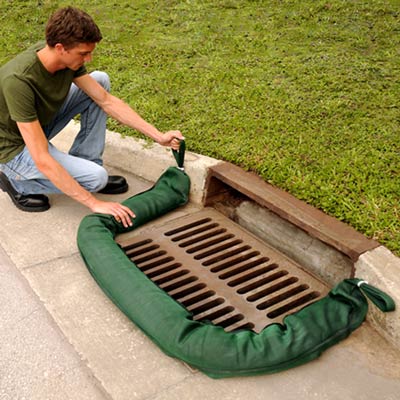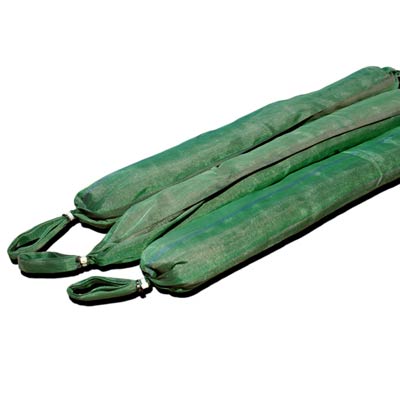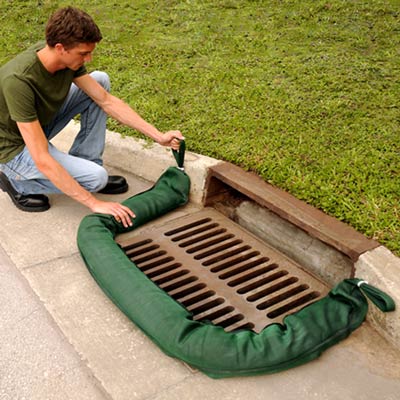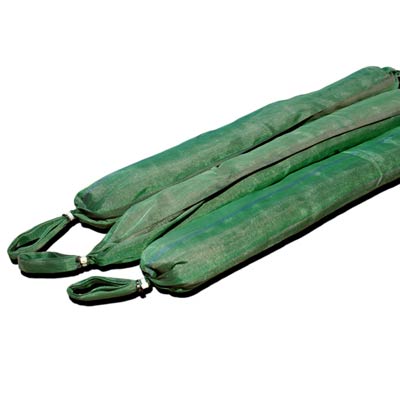 Filter Sock
Storm Drain Filter Sock
When you need superior above drain protection for Stormwater Management, a filter sock has the capacity to filter a wide variety of sediments, heavy metals, and chemicals from stormwater runoff. With a storm drain filter sock, both the unseen chemicals and large items will be blocked from entering a storm drain and harming the water supply.
We provide the best prices possible, fast shipping directly to you, and knowledgeable representatives to answer your questions. Call us for more information about stormwater filtration products!
Filter Sock Features
Lengths of 9 Feet
UV-Rated, Woven Polymer Casing
Removes Heavy Metals and Phosphorous
Filter Sock Benefits
Overlap Drain Socks for Extra Coverage
Fill with Different Media Filters
Reliable Above Drain Protection
Storm Drain Filter Sock Details
With lengths up to 9 feet, placing a drain filter sock in front of storm drains, in gullies and ditches, or around downspouts will provide you with durable, reliable stormwater runoff filtration and storm drain protection . Storm drain socks can even be placed next to each other in an overlapping fashion to provide more protection if your storm drains are longer. Because different job sites require different types of filtration, you will be pleased with the different types of media that can placed in the drain filter sock to meet your requirements.
Ultratech Ultra Filter Sock Specifications
Part Number
Model
Dimensions in. (mm)
Weight lbs. (kg)
Ultratech 9453
Activated Carbon
108" x 7" x 4"
(2,743 mm x 178 mm x 102 mm)
40 lbs. (18 kg)
Ultratech 9455
Sorb 44
108" x 7" x 4"
(2,743 mm x 178 mm x 102 mm)
15 lbs. (7 kg)
Ultratech 9457
Sediment Removal
108" x 7" x 4"
(2,743 mm x 178 mm x 102 mm)
40 lbs. (18 kg)
Ultratech 9456
Phos Filter
108" x 7" x 4"
(2,743 mm x 178 mm x 102 mm)
66 lbs. (30 kg)
Ultratech 9454
Heavy Metal Removal
108" x 7" x 4"
(2,743 mm x 178 mm x 102 mm)
35 lbs. (16 kg)
Drain Filter Sock Applications
Whether you need a stormwater filter sock for your job site or to filter runoff with other storm drain filters as part of a stormwater pollution prevention plan (SWPPP) in your city, you will find a wide variety of options with our storm drain filter sock. While the drain sock provides superior sediment filtration, it also provides excellent filtration of chemicals and hydrocarbons. The media that can be placed inside the stormwater filter sock include activated carbon to remove different types of chemicals that might be in the water. Sorb 44, to remove oil and hydrocarbons, and a Phos Filter, to remove phosphorous, can also be in a drain filter sock. A custom heavy metal removal filter can be added to enhance the filtering qualities of your drain sock. See our Sediment Filter Socks (pdf) for more information.
Filter Sock Frequently Asked Questions
A storm drain filter sock will filter materials before they enter a storm drain, while curb inlet filters sit inside storm drains to catch materials as they flow inside. If you want a storm drain filter that sits out of the way of pedestrians and vehicles, you might need a curb inlet filter.
Protecting a storm drain that is longer than 9 feet is not a problem. While our stormwater filter sock comes in a length of 9 feet, you can place storm drain socks in an overlapping fashion to create a long assembly of storm drain socks, continually filtering contaminants.