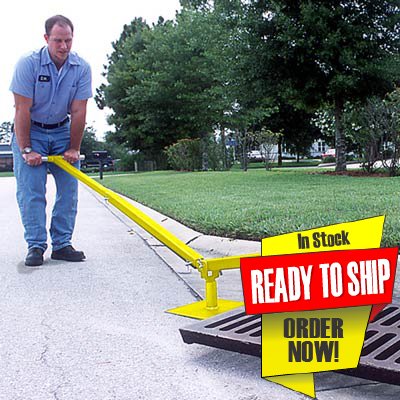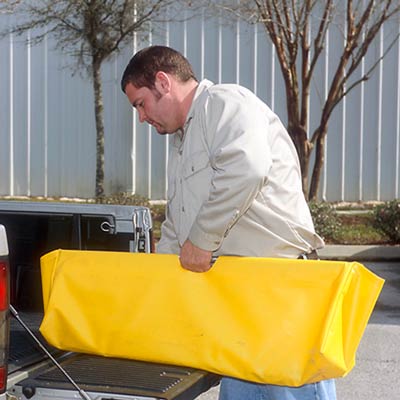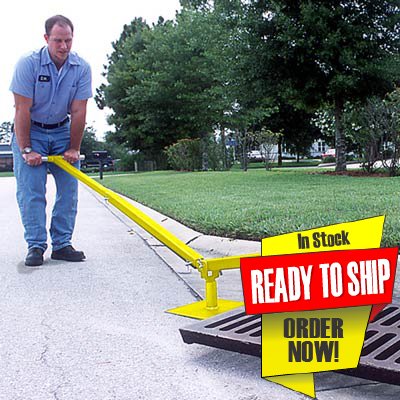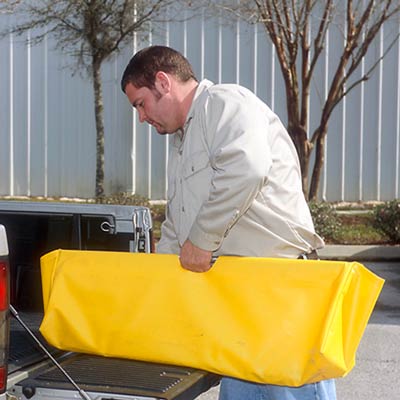 Grate Lifter
Catch Basin Lifting Devices for Storm Drains
A grate lifter is designed to make lifting storm drain grates by one person easy and as quick as possible for safety. With the power of leverage and control, catch basin lifting devices allow one person to lift storm drain grates up to 400 pounds. Prevent unnecessary injuries with a grate lifter in your Stormwater Management plan.
We provide the best prices possible, fast shipping directly to you, and knowledgeable representatives to answer your questions. Call us for more information about storm drain products!
Grate Lifter Features
Lifting Capacity of 400 lbs.
2-Piece Carrying Case
Powder Coasted Steel Construction
Grate Lifter Benefits
One Person Storm Drain Lifting
Implements SWPPP Techniques
Easy to Handle and Use
Storm Drain Grate Lifter Product Details
Made of a powder steel construction, a storm drain grate lifter is one type of a wide variety of durable catch basin lifting devices made to lift a variety of storm drain covers, including storm sewer grate covers, manhole covers, and even raised manhole covers. The storm drain grate lifter is easily disassembled for easy storage and transport. With the carrying case, storing your drain lifter, and using it when you need to install stormwater BMPs has never been easier.
Ultratech Ultra Storm Drain Grate Lifter Specifications
| | |
| --- | --- |
| Part Number | Ultratech 9234 |
| Capacity | Up to 400 lbs (181.5 kg) |
| Weight lbs. (kg) | 67.0 (30.0) |
| Part Number: 9241 | Two-piece carrying Case |
How To Lift a Storm Drain Cover
If you're wondering how to lift a storm drain cover, you've come to the right place. To use a grate lifter, follow these simple steps. First, place your grate lifter on a steady surface. Next attach the hooks to the center of the storm drain grates. Once the hooks are in place, apply pressure to the handle and begin to raise the grate. Once the grate has risen, swing it away with the drain grate lifter and place it on the ground gently. Once you have installed the stormwater BMP in your storm drain opening, simply use the drain lifter to move the grate back into place.
Grate Lifter Frequently Asked Questions
When you want to increase the feasibility of the storm drain lifting process, use a drain grate lifter. Using catch basin lifting devices reduces the strain that one person has lifting a storm drain grate while installing stormwater BMPs.
The grate lifter comes with a double, two-pronged hook attachment that works with most storm drain grates. These accessories and hooks make lifting a storm drain grate a simple task. If you are still wondering how to lift a storm drain cover, review our steps above, or contact our product specialists for more information.