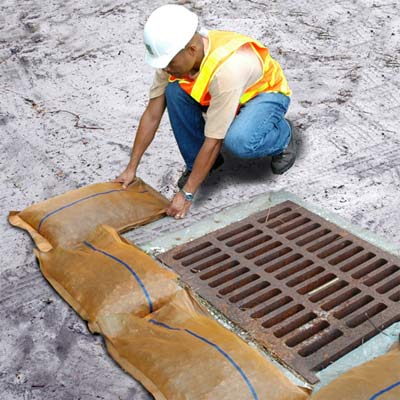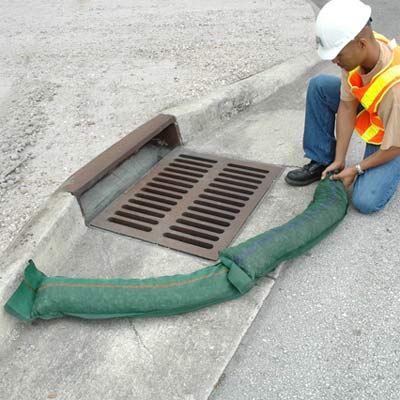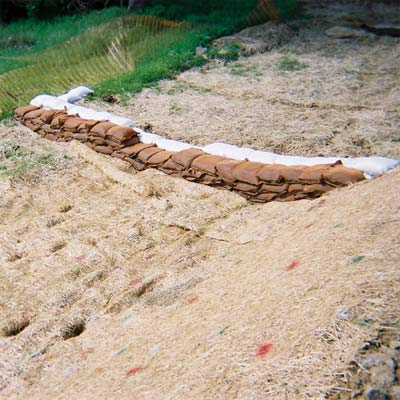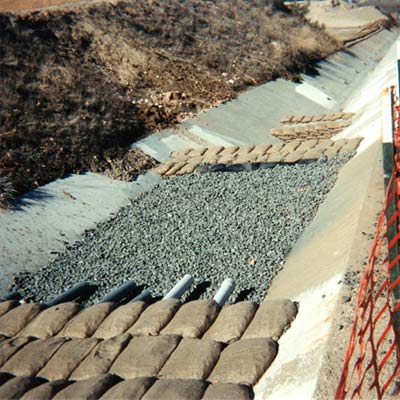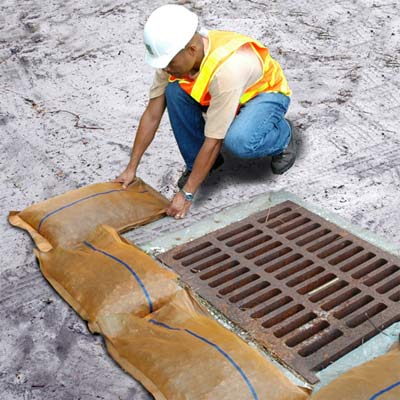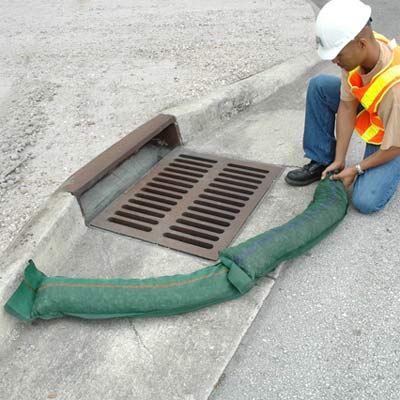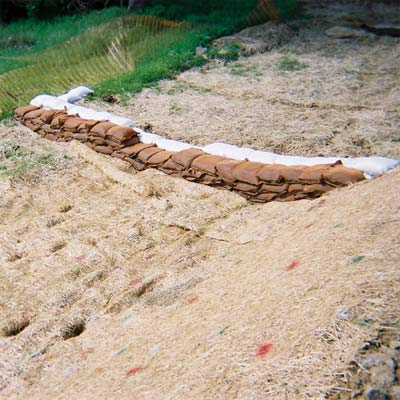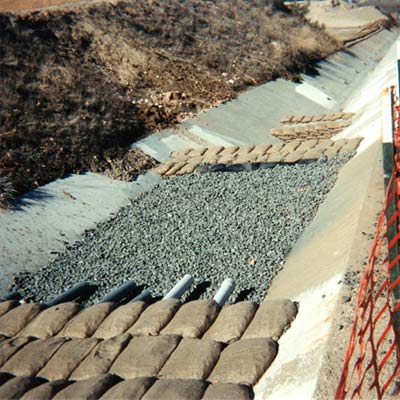 Gravel Bags
Stormwater BMP Filtration
Gravel bags are cost-effective solutions for stormwater management that can be placed in strategic locations around your work area or city storm drains. To avoid silt and sediment pollution, gravel bags or other storm drain filtration devices are a SWPPP requirement. Storm drain blockers come in a roll style design and help keep you in compliance with EPA requirements. With their high resistance to sun exposure, gravel bags will be a reliable stormwater BMP for your jobsite.
Gravel Bags Features
Polymer Material
Woven Design
High UV Rating
Gravel Bags Benefits
Cost-effective solution
Resistance to Seam Opening
Multi-Year Life Outside
Gravel Bags Product Details
Equipped to hold as little or as much gravel as needed for your location, gravel bags can be placed in strategic locations to help with filtration. Gravel bags are made from woven polymer material and come in different colors that are high or low visibility depending on your site's stormwater management requirements.
The flow rate for a gravel bag will depend on how much gravel is in one bag. The gravel bag material itself will have a flow rate of 145 gal/min per sq. ft. of material. Once you determine how much gravel will go in your gravel bag, you can better determine a more accurate flow rate for your site. As a note, our gravel bags are shipped empty, but we can help you figure out how much gravel you might need. Simply call our knowledgeable team at 863-261-8388.
Ultratech Ultra Gravel Bags Specifications
| Part # | Model | Color | Dimensions in. (mm) | Weight lbs. (kg) | Quantity |
| --- | --- | --- | --- | --- | --- |
| 9780 | Individual | Orange | 28 x 19 x 0 (711.2 x 482.6 x 0) | 60 (27.2) | 250 bags per box |
| 9781 | Roll Form | Orange | 19" x 250 yards (483 mm x 228.5 m) | 75 (34) | One (1) continuous roll |
| 9782 | Individual | Green | 48 x 11 x 0 (1219.2 x 279.4 x 0) | 60 (27.2) | 250 bags per box |
| 9784 | Roll Form | Green | (2) rolls 11" x 250 yards each (280 mm x 228.5 m) | 80 (36.3) | Two (2) continuous rolls |
Gravel Bags Durable Construction
The industry size gravel bag allows it to be filled with gravel to your exact specifications. Gravel bags can be filled with as much gravel as your project requires. You don't have to worry about gravel bags failing due to opening seams or edges. Our storm drain blockers are woven into shape so there's no worry about them opening.
Gravel Bags Frequently Asked Questions
Gravel bags meet regulations for stormwater management and can be used outdoors for long, extended periods of time because of their high UV rating. Other stormwater BMP filtration bags and storm drain blockers might not be able to withstand the rugged requirements that a work site might have. Our gravel bags are durable and can be driven over.
The gravel bags arrive empty to keep down freight and shipping costs for you. Simply fill them with your own gravel upon arrival, or store all or some of them empty until you are ready to fill the gravel bags.