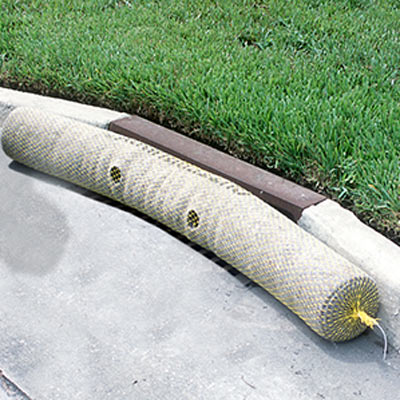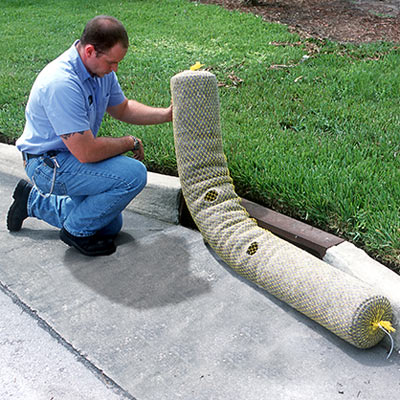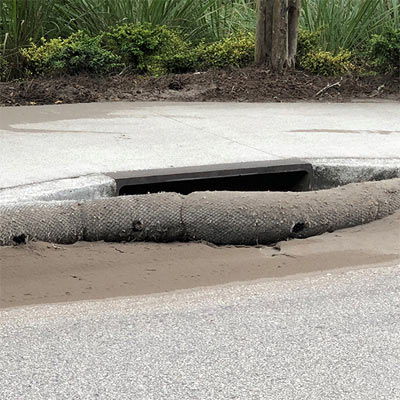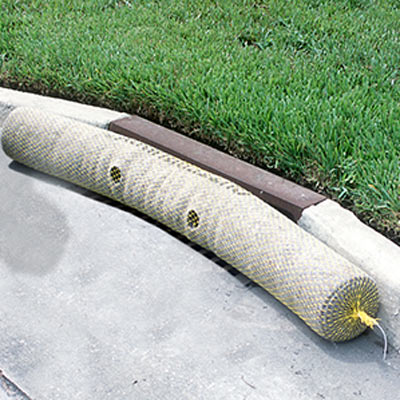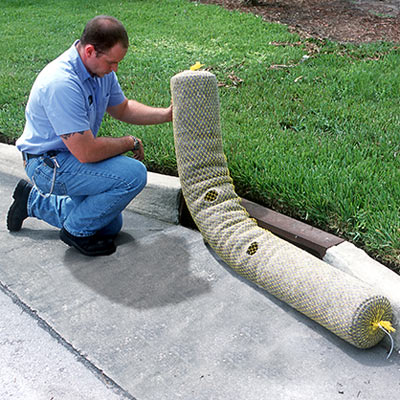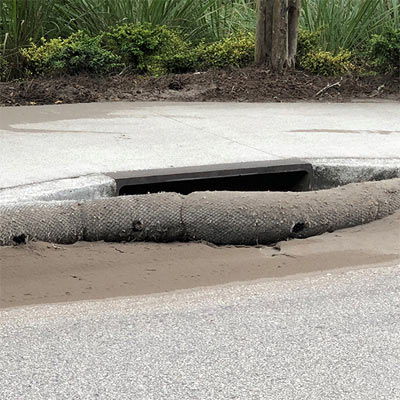 Gutter Guards
Curb Guard for Storm Drains
Gutter guards by Ultratech provide superior stormwater filtration from sediment, debris, and other contaminants that could affect storm drains and the water supply. One Clarion gutter drain guards are made from recycled materials and require minimal installation. Made with overflow ports, gutter drain guards won't cause pooling during major storms and rain. Stop worrying about stormwater filtration and stormwater management. Use an easy-to-install curb guard.
We provide the best prices possible, fast shipping directly to you, and knowledgeable representatives to answer your questions. Call us for more information about stormwater filtration options!
Ultra Gutter Guards Features
Overflow Ports
8" to 12" Length
9" Diameter
Ultra Gutter Guards Benefits
No Additional Installation Tools Needed
Easy Installation
100% Recycled Material
Gutter Guards Details
Gutter guards are a fast and easy way to protect your storm drains against pollutants. Our Ultra gutter guards are easy to install and have such a low profile that they are nearly invisible to street sweepers and pedestrians. More than their low visibility in streets, our curb guard is long lasting, which offer cost savings while not compromising on filtration. You can rely on our storm drain filters during heavy rainfall events.
Ultratech Ultra Gutter Guard Specifications (8')
Part Number
Ultratech 9320
Weight
15 lb.
(7 kg)
Dimensions
9" dia. x 8' L (229 mm dia. x 2,438 mm L)
Ultratech Ultra Gutter Guard Specifications (10')
Part Number
Ultratech 9321
Weight
19 lbs.
(9 kg)
Dimensions
9" dia. x 10' L (229 mm dia. x 3,048 mm L)
Ultratech Ultra Gutter Guard Specifications (12')
Part Number
Ultratech 9322
Weight
22 lb.
(10 kg)
Dimensions
9" dia. x 12' L (229 mm dia. x 3,658 mm L)
Curb Guard Installation Instructions
A curb guard doesn't have to be cumbersome or hard to install. With our gutter drain guard, your construction site, city storm drain, and work area can be kept safe from stormwater runoff and contamination. More than that, if you must follow environmental guidelines for stormwater control, our curb guard provides filtration through recycled materials that cause no harm to the surrounding environment. Our storm drain filters can be washed and reused, providing you with multiple filtration opportunities.
Gutter drain guards can be designed for regular and extreme water flows, depending on your work area's requirements. The standard diameter of Ultra gutter guards are 9" and standard lengths are 8" to 12". When installing, be sure that your curb guard is placed in front of a storm drain with a 12" overlap on either side of the curb inlet to ensure maximum filtration.
Ultratech Ultra Drain Guard Frequently Asked Questions
Our gutter guards come equipped with overflow ports which allow water to flow untreated during heavy rainfall events to prevent flooding and the puddling or pooling of water. In preventing pooling, you reduce the amount of standing water that sometimes can occur after intense storms, which can be a breeding ground for flying insects.
To ensure that your gutter guard works at its highest potential, we suggest you buy a gutter guard that is 24" longer than your curb inlet so that it will extend 12" on either side. This extended portion of gutter guard will make sure your curb inlet is incredibly protected from debris and stormwater ruoff.