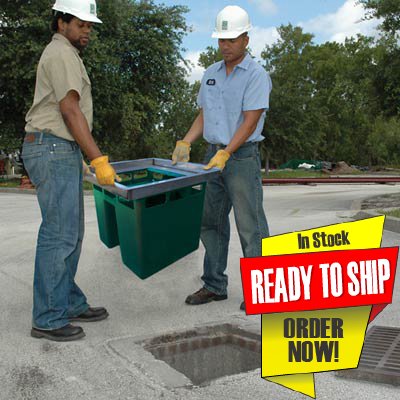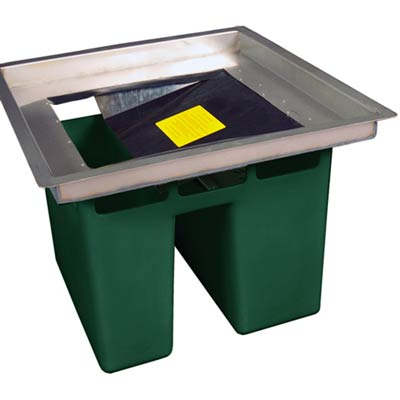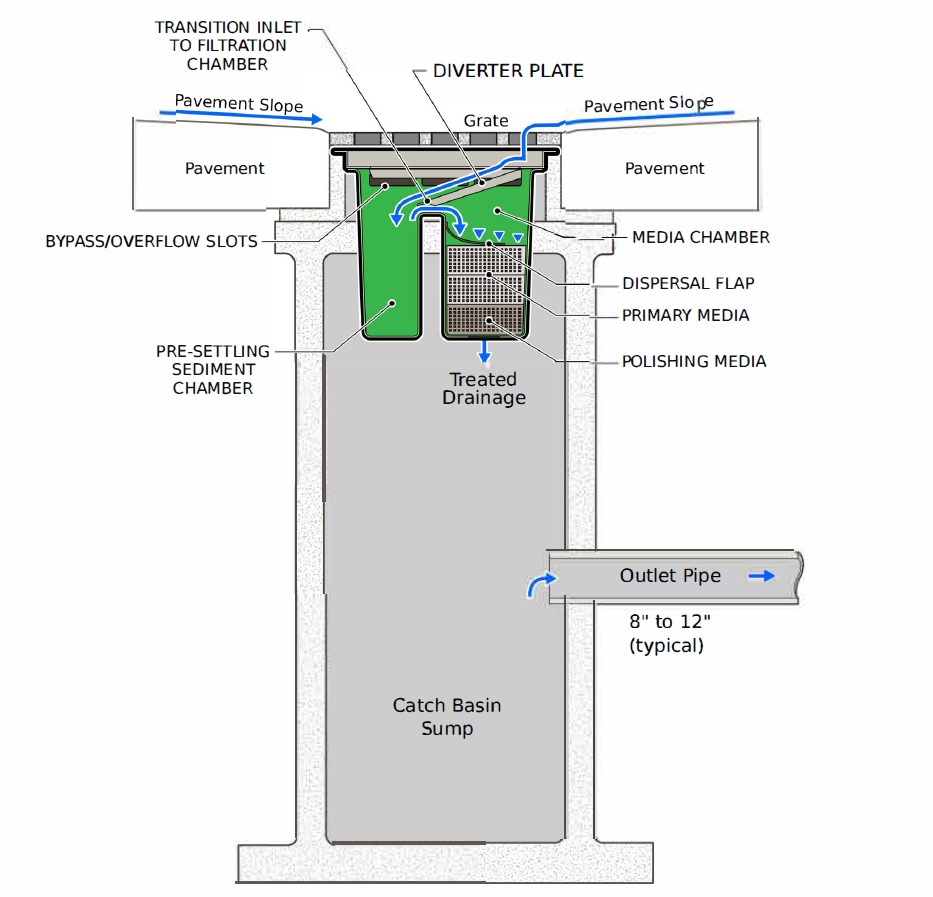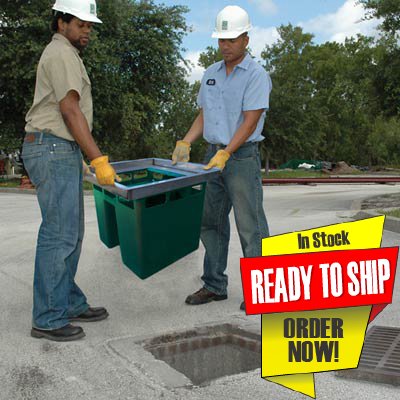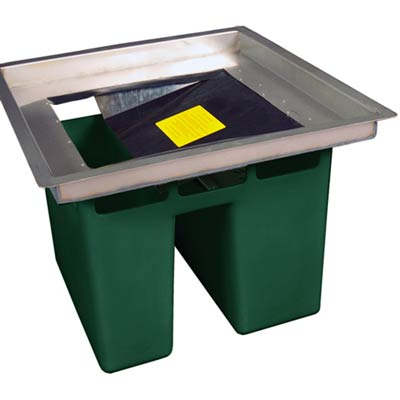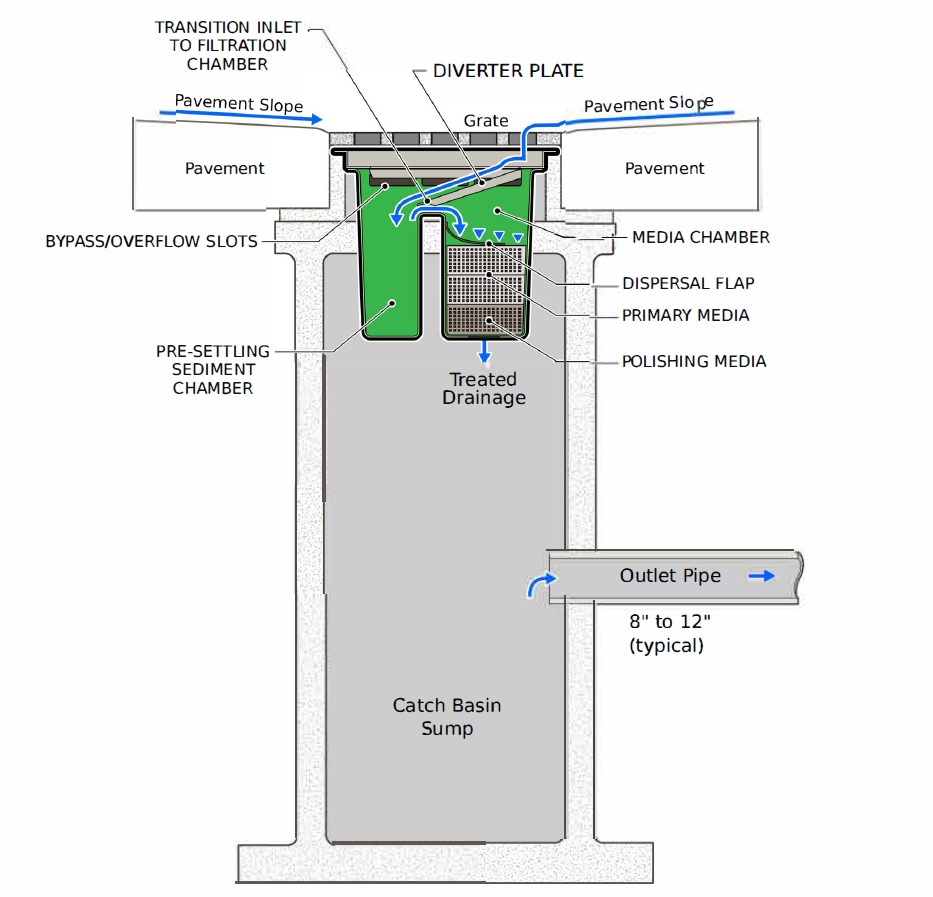 Catch Basin Filter
Under Grate Storm Drain Filter
The catch basin filter is a Stormwater Management system that fits beneath storm drain catch basin grates for stormwater drain protection from debris, sediment, trash, mosquitos, and other insects. Easy to install and street sweeper friendly, the under grate storm drain filter is a good solution for your below grate filtering needs.
We provide the best prices possible, fast shipping directly to you, and knowledgeable representatives to answer your questions. Call us for more information about catch basin filter options!
Catch Basin Filter Features
Low Profile Design
Heavy Duty Permeable Fabric
Large Hopper for Collection
Catch Basin Filter Benefits
Overflow Ports Prevent Water Pooling
Many Custom Sizes and Options Available
Street Sweeper Friendly
Stormwater Filter Details
An under grate stormwater filter fits beneath drain grates to catch dirt, debris, trash, and sediment before it reaches a city's water system. It has a very low-profile design allowing for heavy pedestrian and vehicle traffic. A storm drain catch basin filter comes equipped with built-in overflow ports to prevent water from pooling during heavy rain events. The catch basin filter is easy to store and is not bulky. When not in use, it folds flat for easy shipping or inventory storage.
The catch basin filters are manufactured of 10 percent monofilament with an opening size of 40 US sieve and a water flow rate of 145 gallons per minute. The collection area is held firmly to the grate with sturdy straps that are 1.5 inches wide and have a tensile strength of 5500 pounds. Catch basin filters can be custom designed to fit a wide variety of city storm drains. Help your site or municipality stay in compliance with state and federal regulations for stormwater when using an under grate filter.
Catch Basin Filter Specifications
Part Number
Description
Fits Drains in. (mm)
Ultratech 9870
Flat Frame
20 - 25 (508 - 635)
Ultratech 9871
Flat Frame
26 - 33 (660 - 838)
Ultratech 9872
Flat Frame
34 - 48 (863 - 1,219)
Ultratech 9873
Recessed Frame
20 - 25 (508 - 635)
Ultratech 9874
Recessed Frame
26 - 33 (660 - 838)
Ultratech 9875
Recessed Frame
34 - 48 (863 - 1,219)
Ultratech 9478
Custom Frame
Custom
Ultratech 9876
Sampling Option
Catch Basin Filter Downloads
Under Grate Stormwater Filters Applications
Under grate stormwater filters are a user-friendly solution for the stormwater runoff filtration of trash, sediment, and debris waste. They are great for the filtration of parking lots and work areas and drain protection for construction sites. Catch basin filters are designed to be low profile and unobtrusive as well as street sweeper friendly. More than this, your under grate drain filter can even be outfitted to filter oils and hydrocarbons. For this added benefit, use absorbent pillows to capture oil and sheen.
Catch Basin Filter Frequently Asked Questions
First, lift the storm drain grate using a grate hook or proper mechanical equipment. Next, slip the webbing over the ends of the grate one side at a time. Attach the corner webbing over each of the grate's four corners one at a time. Replace the storm grate into the original area. Finally make sure that all webbing is lying flat with no excess above the grate. Proper ongoing maintenance of the under grate storm drain filter will ensure it will continue working properly.
Standard sizes for the catch basin filter are 26" x 40" up to 40" x 54". Other sizes for stormwater catch basin grates are 24" x 36" up to 60" x 60". Custom sizes are also available.