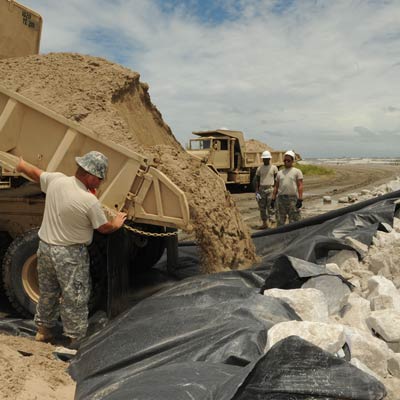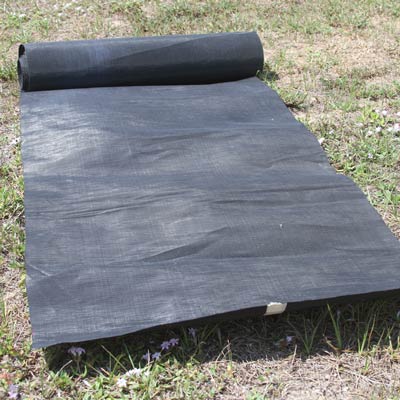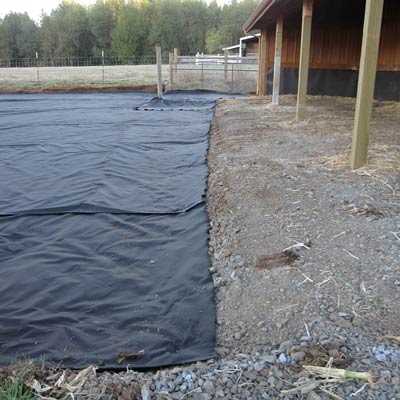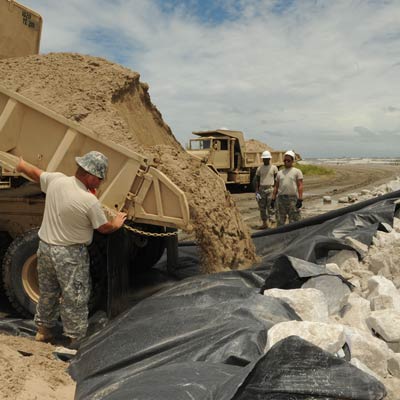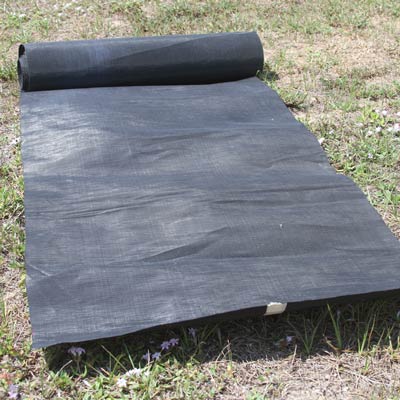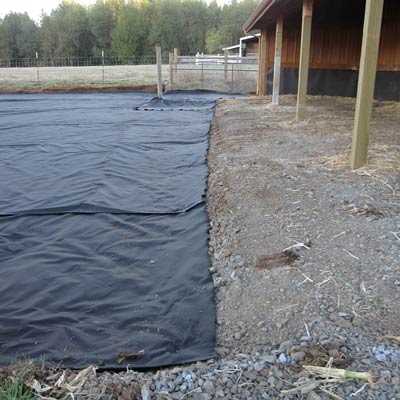 Woven Fabric Geotextile 150
Woven Geo Fabric for Filtration and Stabilization
This lightweight woven fabric geotextile adds support and filtration to construction projects. Named for its tensile strength of 150lbs, these geotextiles are manufactured from high strength polypropylene fibers woven together for permeability and durability. The woven geo fabric is used for road construction, soil stabilization, erosion control, aggregate separation, and filtration projects.
Woven Fabric Geotextile 150 Features
150 lbs grab tensile strength
UV resistance of 70% at 2,500 hrs
34 gallons per minute per sq ft flow rating
Woven Fabric Geotextile 150 Benefits
Permeable with increased flow rates
Strong and puncture resistant
Adds strength to soil
Woven Fabric Geotextile 150 Details
Woven fabric geotextile offers a high level of resistance to mildew, insects, and chemicals. Strong, but considered lightweight among geotextile fabrics, woven geo fabric 150 is used primarily for providing soil stabilization and support, while also contributing to the filtration of the jobsite. PH and UV stabilized woven geo fabrics are also available. Puncture resistant, woven fabric geotextile 150 can tolerate a water flow rate of 35 gpm/sf.
Woven fabric geotextile rolls are 15 foot wide by 300 foot lengths. They are available as individual rolls or for additional cost savings, by the pallet load. We can ship woven geotextile fabric nearly anywhere, whether in the US or worldwide.
Woven Geotextile Fabric 150 Specifications
| Property | Minimum Average (Roll) | Test Method |
| --- | --- | --- |
| Weight | 3 oz/sq yard | |
| Grab Tensile | 150 lbs (68 kg) | ASTM D-4632 |
| Grab Elongation | 20% % | ASTM D-4632 |
| Mullen Burst | 300 psi | ASTM D-3786 |
| Puncture Resistance | 84 lbs (38.1 kg) | ASTM D-4833 |
| Permittivity | 0.05 sec (-1) | ASTM D-4491 |
| Water Flow | 34 gal/min/sq. ft | ASTM D-4491 |
| U.V. Resistance | 70% at 2500 hr | ASTM D-4355 |
Unless otherwise noted these specifications are based on testing conducted at the time of manufacturing.
Grab Tensile Strength and Elongation: Indicates the breaking oad of the fabric.
Weight: The number of ounces per square yard.
Puncture Resistance: Measures the strength of the fabric while under tension.
Permittivity: Measures the rate of water flow through the fabric./li>
Woven Geo Fabric Applications
Follow best practices by using woven geotextile road fabric to separate poor base soils from the layer of applied aggregate. In this application, the geotextile road fabric not only separates the aggregates but also stabilizes the substrate soil. Being permeable, the geo fabric for roads also facilitates proper drainage by filtering stormwater and retaining sediment. As an underlayment, geo fabric for roads is rot resistant and increases the life span of the road. Roads that are well-constructed last longer, wear better, and are safer.
For similar reasons, woven geotextile fabric 150 is also used in projects where soils need to be separated, for stabilizing slopes and hillsides, shoreline restoration, building railroads, and for erosion control. Because of its high strength and ability to handle increased flow rates, woven fabric geo 150 can be used under rip rap and in high flow areas.
Need more information on our biodegradable erosion control solutions? See our Erosion Control Line Card.
Woven Fabric Geotextile Frequently Asked Questions
The difference between woven vs nonwoven geotextile fabric lies in different manufacturing processes used to create them. Woven geo fabrics are made from geotextile fibers woven on industrial looms into a pattern designed for extra strength and drainage. Nonwoven geotextile fabrics are created by using barbed needles to punch the fabric to create the resulting felt-like characteristics.
Since it is made from high strength polypropylene fibers, woven geotextile fabric is generally believed to have an indefinite lifespan once in the ground, lasting hundreds of years.
While lightweight, woven geotextile road fabric 150 is both strong, and permeable. When used as an underlayment, geofabric for roads fortifies the soil, reduces rutting, and allows water on the surface to flow through.