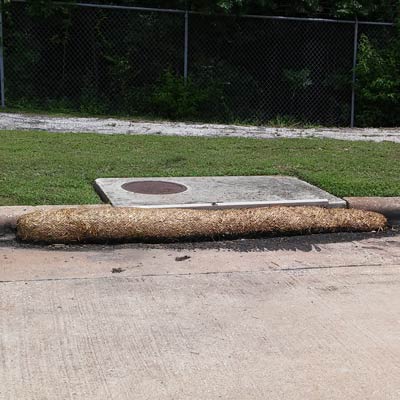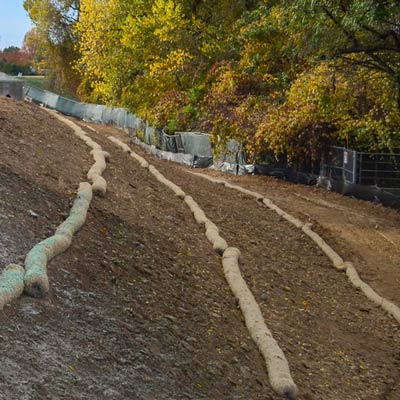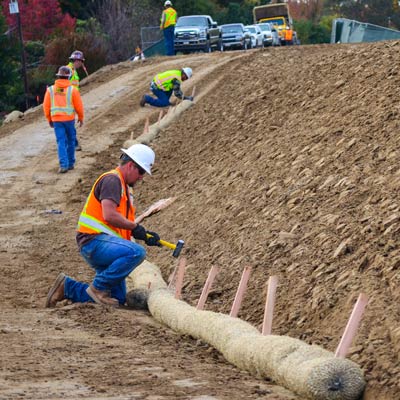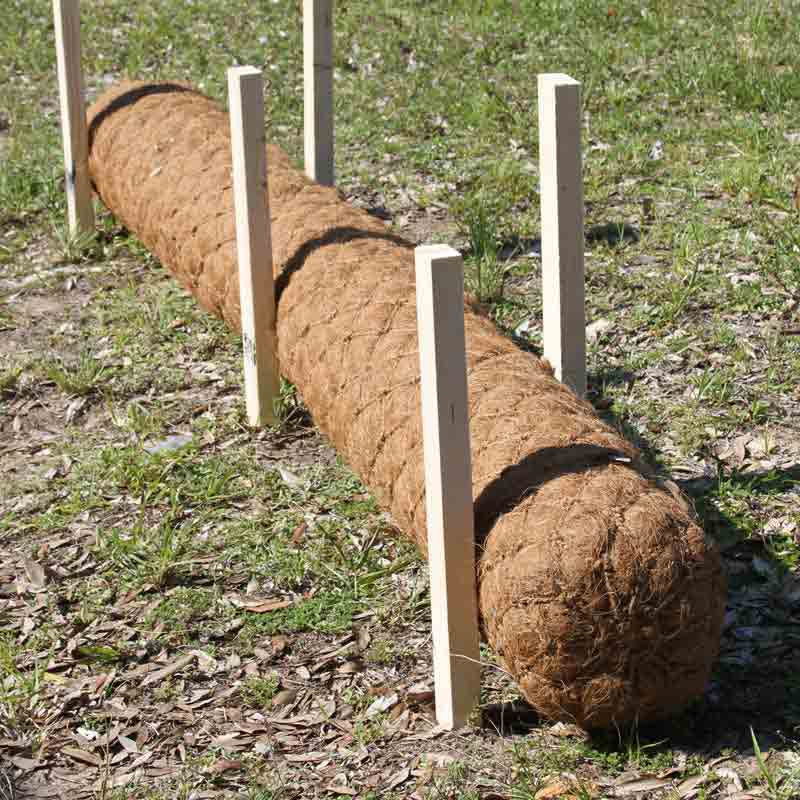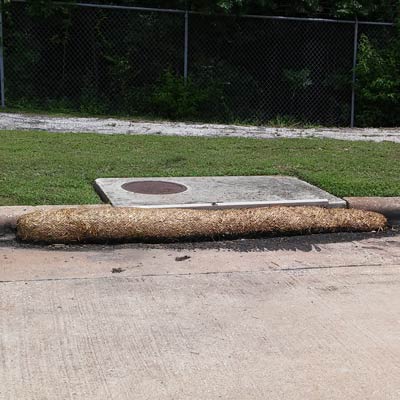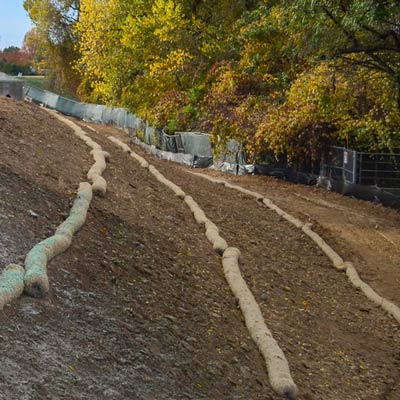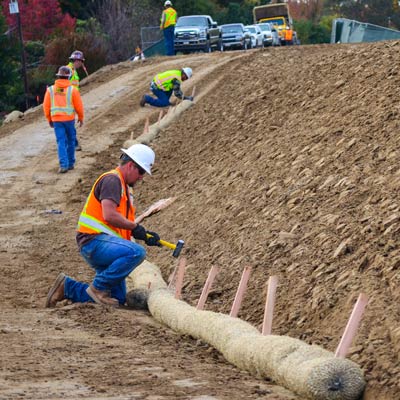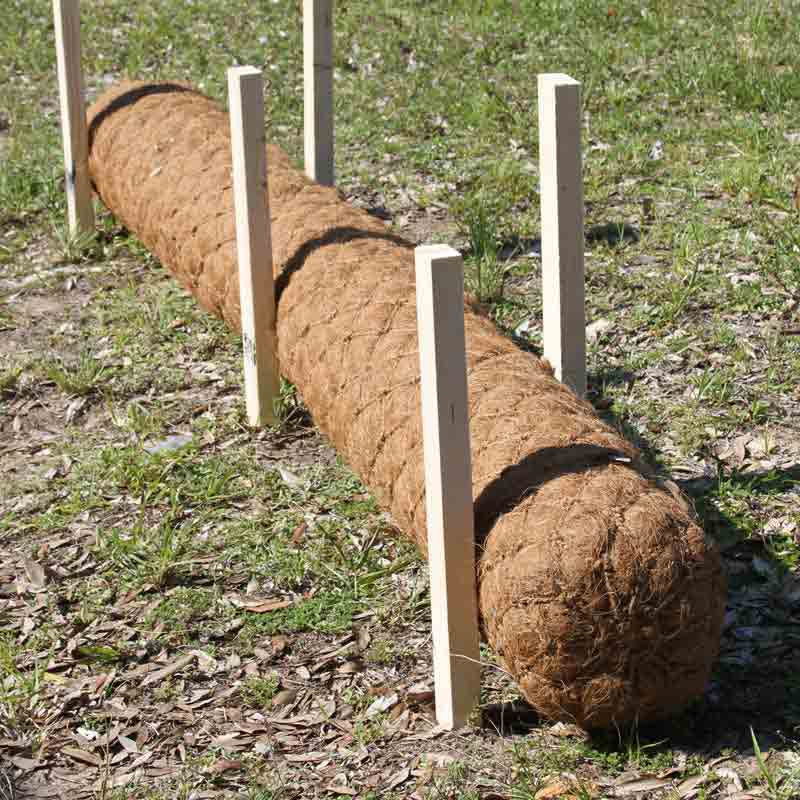 Straw Wattles
Erosion Control Wattles
Straw wattles are typically used to filter stormwater runoff, but also can control sediment and erosion in environmentally sensitive areas. Their loose weave allows water to pass through while filtering out sediment. Straw erosion control wattles come in diameters of 9", 12", or 20". We also have an assortment of Straw Mats, Coir Logs and Coir Wattles to choose from.
For help in finding the right wattle size or style for your project, call us! We're here to help. 1-863-270-4764
Straw Wattle Features
Exterior Polypropylene Netting
Interior 100% Wheat Straw
Diameters of 9", 12", 20"
Straw Wattle Benefits
Biodegradable, All-Natural Materials
Superior Sediment Filtration
Wattles Can Be Joined Together
Straw Erosion Control Wattles Product Details
Because of their biodegradable nature, straw wattles are used for perimeter erosion control and to slow channel erosion. They can be used in environmentally sensitive areas and do not need to be removed since they completely biodegrade. Straw wattles are an accepted stormwater BMP and can be included as part of your job site's SWPPP.
The typical straw erosion material in an erosion wattle includes a polypropylene netting with an interior of 100 percent wheat straw. Typical lengths for straw wattles will vary depending on the diameter, but multiple straw erosion control wattles can be tied together to fit your project's needs. See our specifications chart for more information.
For our full line of Erosion Control Products:
If you have additional questions about straw erosion control products, call our product specialists at 1-863-261-8388.
Straw Wattles Specifications
| | | | |
| --- | --- | --- | --- |
| Diameter | 9" | 12" | 20" |
| Length | 10' or 25' | 10' or 20' | 10' |
| Density | 2 lbs./lf | 3 lbs./lf | 5 lbs./lf |
| Filling | Wheat Straw | Wheat Straw | Wheat Straw |
| Netting | Synthetic Polypropylene | Synthetic Polypropylene | Synthetic Polypropylene |
Straw Erosion Wattle Applications and Installation
Straw erosion wattles are great for stormwater filtration and erosion control. Straw wattles can also be used for inlet protection and drain protection to keep contaminants out of storm drains. On construction sites, straw wattles can be joined for perimeter erosion control. More than this, you can use a straw wattle or multiple straw wattles for stream stabilization and bank stabilization.
To install straw erosion control wattles, you will typically need to comply with the following procedures. First dig a small trench for your erosion wattle. Place your straw wattle into the trench and backfill with soil, securing the erosion wattle with biodegradable stakes. Repeat as necessary. For more in-depth installation requirements for erosion control wattles, you can contact our product specialists at 1-863-261-8388.
Channel Filtration
Slope Stabilization
Soil Stabilization
Stream Bank Restoration
Wetland Restoration
Hillside and Shoreline Erosion Control
Straw Wattles Frequently Asked Questions
Straw wattles are used for erosion control, stabilizing slopes, or filtering stormwater runoff. They are one of the most affordable forms of natural erosion control available. Since straw wattles are biodegradable, they will eventually decompose into the soil. However, if you plant vegetation at the time of your project, it should be fully established by that time and take over in providing longer term soil stabilization or erosion control. For suggestions and installation plans to fit the goals of your project, please call us.
If your project requires a longer straw wattle than you see listed on our page, have no fear. You can easily tie multiple straw wattles together to form a custom length for your job site or project. If you need more information on how to do that, our product specialists and sales team will be happy to assist you. Call our sales team at 863-261-8388.
Because erosion control wattles are made from 100% wheat straw and a biodegradable polypropylene netting, these straw wattles will completely biodegrade over time. The exact lifespan of a straw wattle will depend on site conditions, but because of their complete biodegradable nature, they will not need to be removed once they do biodegrade. Additionally, as they biodegrade, they will not detract or add anything to the surrounding environment.