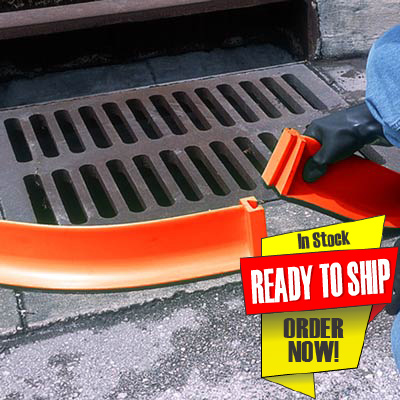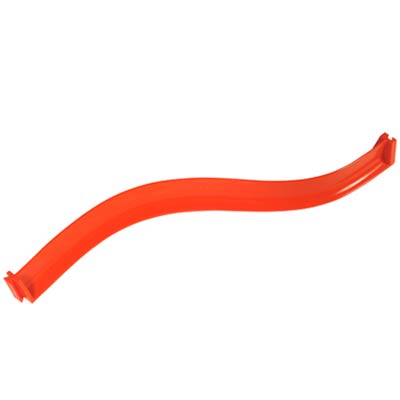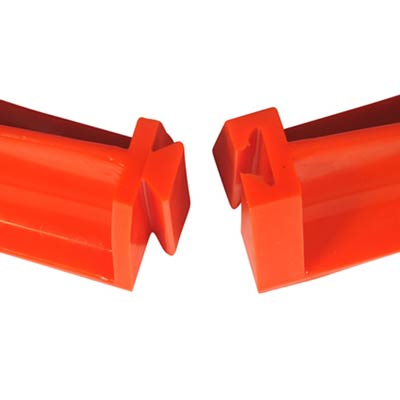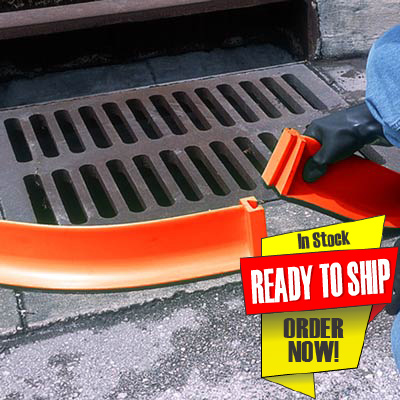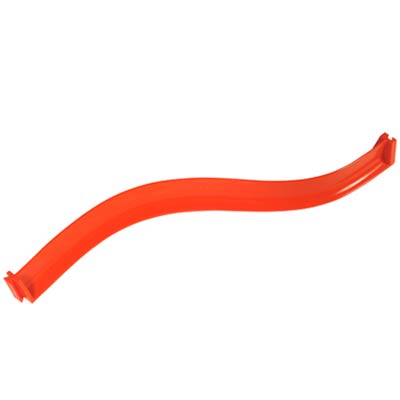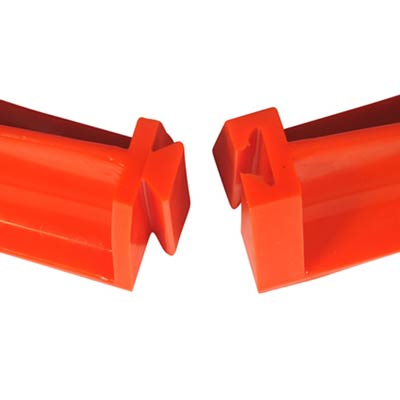 Spill Containment Dike
Ultra Spill Berm Plus
The spill containment dike provides you with high profile spill and leak protection, acting as a dam to divert harmful contaminants from storm drains. Stay in compliance with the Ultra spill berm plus, a high-profile spill containment barrier made of flexible, non-absorbing polyurethane. Watch our Ultra Spill Berm video below.
We provide the best prices possible, fast shipping directly to you, and knowledgeable representatives to answer your questions. Call us for more information about spill containment options.
Spill Containment Dike Features
Section Length: 5'
Height: 4" x 4.5"
Material: Polyurethane
Containment Capacity: 5.57 Gallons
Spill Containment Dike Benefits
Tall Berm Containment Protection
Buit-In Connectors
Complies with State and Federal Regulations
Non-Absorbing Material
Spill Containment Barrier Details
The Ultra spill berm plus provides a tall barrier for protecting against leaks, spills, and sediment that could attempt to enter a storm drain. Made with flexible polyurethane, the spill berm containment dike will fill up cracks and crevices as it is placed before a storm drain to catch leaks. With a height of 4" x 4.5", the containment capacity for the spill containment barrier is 5.57 gallons. Spill dike sections come in lengths of 5' but can be connected through built in connectors. Because of the materials that it is made from, the spill berm containment dike should not be left outside for long periods of time. The spill containment barrier should be used only for as long as it takes to clean up the spill and leak.
Ultratech Ultra Spill Berm Plus Specifications
| | |
| --- | --- |
| Part Number | Ultratech 2054 |
| Dimensions | 5' x 4" x 4.5" (1524 mm x 102 mm x 114 mm) |
| Weight lbs. (kg) | 16.0 (7.0) |
Spill Dike Applications
Use a spill containment dike anywhere there is need of leak and spill protection. Around your facility with leaky oil drums or around storm drains on your construction site, the uses and applications for a high-profile spill berm containment dike are varied and versatile. Gas stations and tire shops will need to protect storm drains as well from hydrocarbons that could leak from the site and run toward a storm drain. Stop these leaks in their tracks with a spill containment dike.
To ensure you are getting the most use out of your Ultra spill berm plus, check your spill containment barrier regularly. After each spill containment job, clean your spill dike with a non-abrasive detergent and warm water, allowing it to dry completely before storing it in its original packaging.
Spill Containment Barrier Frequently Asked Questions
The high-profile design of the spill containment dike allows it to contain and divert spills from storm drains without absorbing these materials. However, the spill containment barrier is made from flexible polyurethane. It should not be driven over or exposed to intense environments, lest it degrade quickly and lose its ability to divert and contain leaks.
Absolutely. The spill containment barrier is meant to give you multiple spill and leak protection. If kept in good working condition, out of harsh environments and cleaned and stored correctly, reusing an Ultra spill berm plus is very doable.