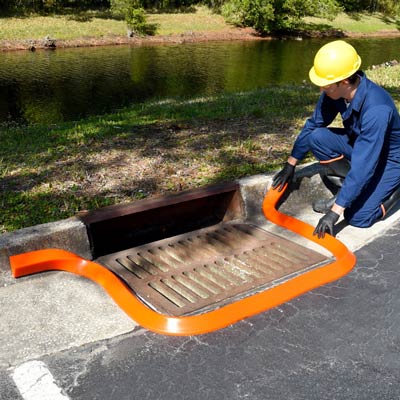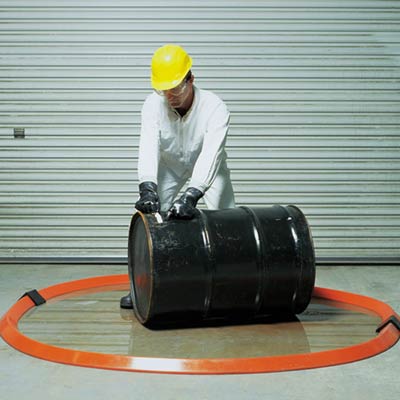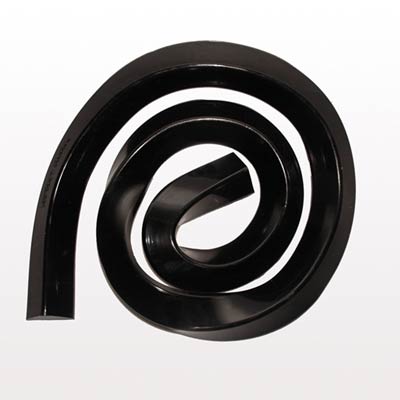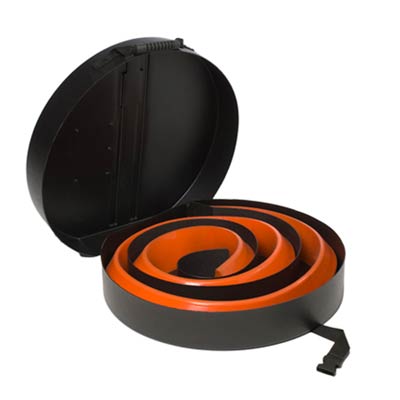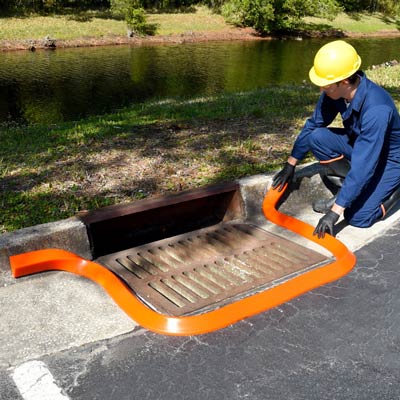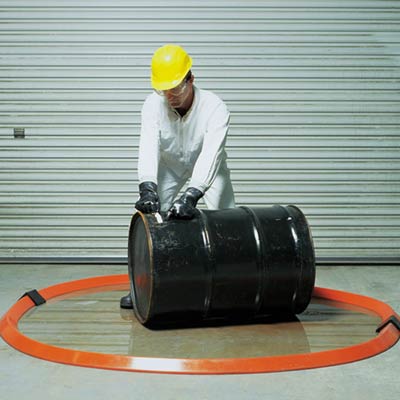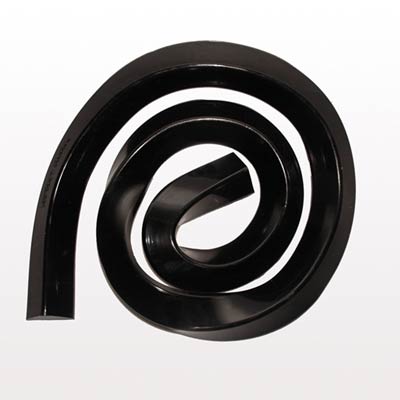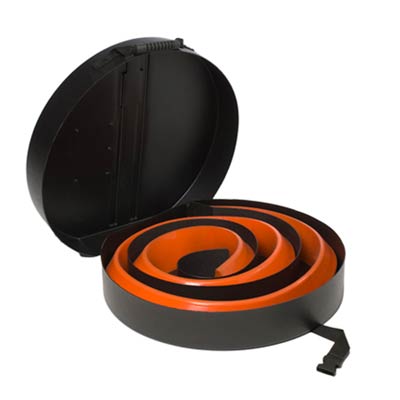 Rubber Spill Berm
Ultra Spill Berm
A rubber spill berm diverts harmful, contaminated water from storm drains. When spills and leaks occur, simply bend the spill containment concrete curbs into shape and place them around drains, curbs, and around your jobsite to keep you in compliance.
Rubber Spill Berm Features
Length Sections of 10 feet
Non-Absorbing Polyurethane
Pliable and Bendable
Rubber Spill Berm Benefits
Easy to Install, Clean, and Reuse
Bends to Form Around Drains and Curbs
Connect Multiple Lengths Together
Spill Containment Curbs Details
The Ultra spill berm comes in lengths of 10 feet and can be pieced together via connectors to fit your exact project lengths. Spill containment curbs come in both orange and black. Black is a popular color choice for hiding oil, dirt, and grime. The Ultra spill berm is 2 ¼" tall. Spill containment curbs won't just sit on the ground's surface when deployed around a drain, curb, or active leak. The bendable polyurethane will stop the flow of liquids by filling cracks and crevices in pavement and floors. Additionally, the polyurethane material is easy to clean and reuse whenever you need spill protection.
Ultratech Ultra Spill Berm Specifications
| Part Number | Description | Dimensions | Weight lbs. (kg) |
| --- | --- | --- | --- |
| 2100 | Spill Berm, Orange | 10' x 4" x 2.25" (3,048 mm x 102 mm x 58 mm) | 31.0 (14.0) |
| 2050 | Spill Berm, Black | 10' x 4" x 2.25" (3,048 mm x 102 mm x 58 mm) | 31.0 (14.0) |
Ultratech Ultra Spill Berm Options
| Part Number | Description |
| --- | --- |
| 2101 | Connectors used to connect 10' sections |
| 2102 | 90° Corners used with Connectors |
| 2104 | Carrying case |
Rubber Spill Berm Applications
The rubber spill berm can offer you a variety of applications and uses at your facility and jobsite. One of the most applications for the rubber spill berm is for spill response. The Ultra spill berm can also be used as temporary secondary containment. Additionally, spill containment curbs are great at sealing off doorways for washdown areas. When you need to carry your rubber spill berm to different locations, you can use the convenient carrying case. For areas that will not actively cause the rubber spill berm to break down, you can adhere it to the floor with strong adhesives.
Spill Containment Curbs Frequently Asked Questions
Spill containment curbs are not meant to be left outside. Because of the soft nature of the polyurethane, temperature, humidity, and UV radiation will cause the rubber spill berm to break down and degrade quickly. For best results, use the Ultra spill berm only for the duration it takes to clean up a spill or leak.
Maintaining a rubber spill berm is incredibly easy. When you want to deploy this spill containment device, bend it into place and place it where you need it. When spill containment is complete and the leak has been cleaned, the rubber spill berm can be cleaned with a standard mixture of soap and water and then be allowed to air dry. Take care to return you spill containment curbs to their original packaging. Be sure to regular inspect your rubber spill berm to make sure it is not degrading and can work at peak performance capacity.