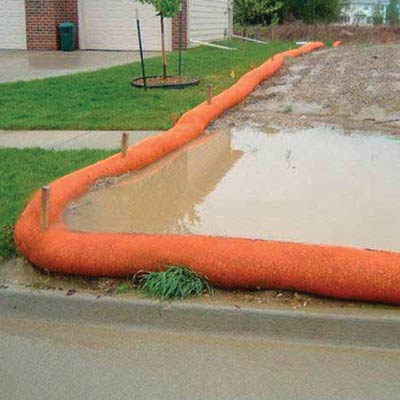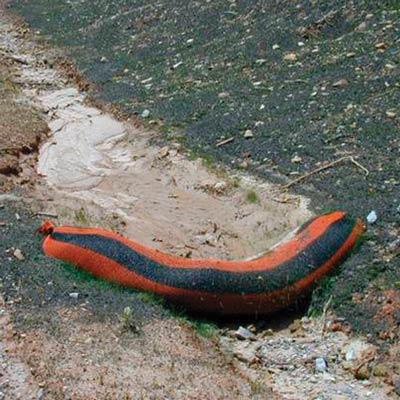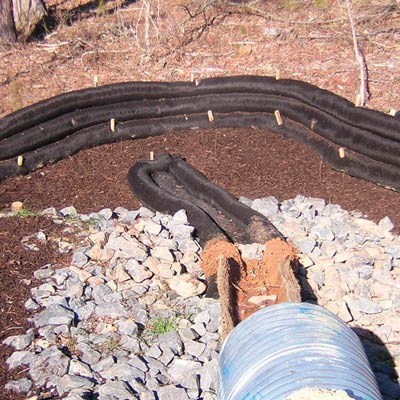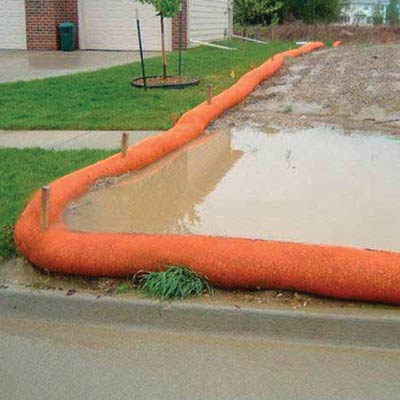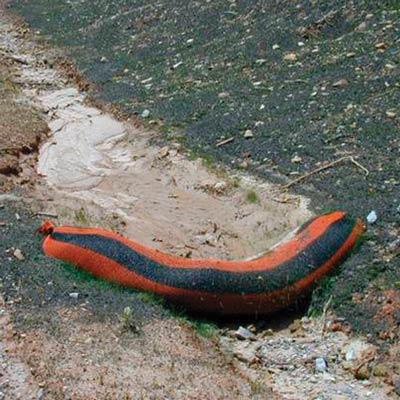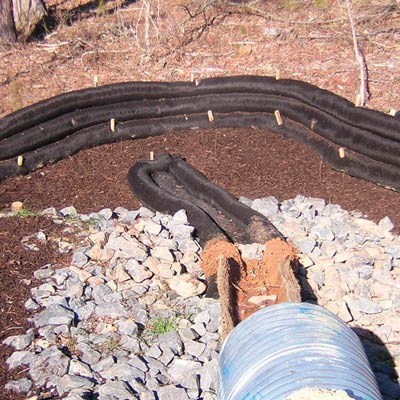 Silt Sock
Compost Filter Sock
The silt sock provides perimeter runoff control by effectively filtering runoff from your jobsite before it reaches important storm drains. A compost filter sock will control erosion, address runoff from your construction site and will also prevent further sediment erosion damage.
Silt Sock Features
Diameters: 8", 12", 18", or 24"
Interior: Blend of 2" and 3" Wood Shavings
Exterior: Polypropylene Netting
Silt Sock Benefits
Erosion and Perimeter Runoff Control
Filters Stormwater Runoff
Easy Installation and Maintenance
Compost Filter Sock Details
A compost filter sock will be made from a tubular polypropylene netting and filled with a blend of compost and 2" to 3" wood shavings. This interior provides reliable filtration and the UV stabilized netting holds the internal material in place to limit the effects of erosion on your site. The compost filter sock detail of its netting makes it great for perimeter control on a job site. The durable materials will hold up in extreme environments and outdoor conditions. For permanent erosion control, a silt sock can be seeded.
Compost Filter Sock Specifications
| | | | | | | |
| --- | --- | --- | --- | --- | --- | --- |
| Diameter | 8" | 8" | 12" | 12" | 18" | 18" |
| Length | 10' | 200' | 10' | 110' | 50' | 30' |
| Amt/Skid | 18 | 1 | 8 | 1 | 1 | 1 |
| Stakes | 36 | 21 | 20 | 11 | 6 | 4 |
Silt Filter Sock Installation
When used as a stormwater management tool, a silt filter sock will reliably limit erosion and filter stormwater runoff. Installation is easy for the silt sock. No trenching is required, so existing root systems and plants will remain intact. Additionally, because there is no trenching required for the silt filter sock, you can use a silt sock on compacted or frozen soils. When comparing a compost filter sock vs silt fence, this is a deciding factor since silt fences need to be installed with trenching. Lengths for the silt filter sock vary with the difference diameters we offer. However, you can get multiple lengths of construction filter sock to meet the perimeter runoff control and erosion control needs for your unique site.
Silt Sock Frequently Asked Questions
The silt sock has multiple details that make it unique. For one, the installation of the mulch filter sock requires no trenching, which is a compost filter sock detail that makes it unique when comparing compost filter sock vs silt fence, which does require trenching. Another unique detail of the silt sock is the interior of wood shavings and compost that provide superior filtration.
The construction filter sock comes in large diameters and lengths to surround your jobsite. When water carries sediment from your site, it must be filtered before it leaves to keep you in compliance with different stormwater pollution regulations. The silt sock will filter sediment as it leaves your site, keeping you in compliance and limiting the effects of erosion on your site.