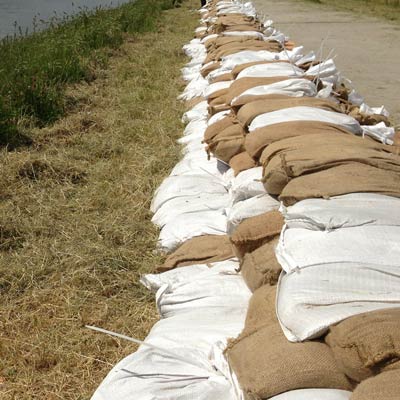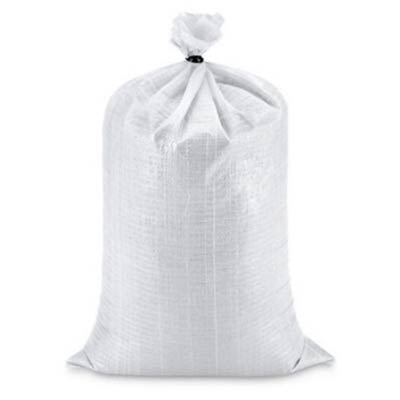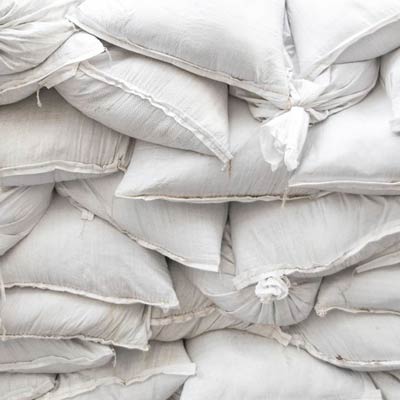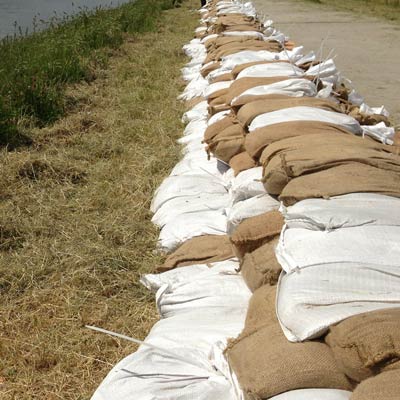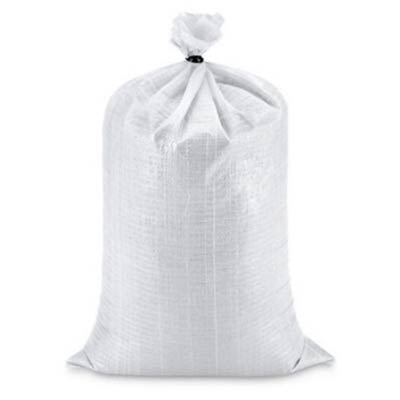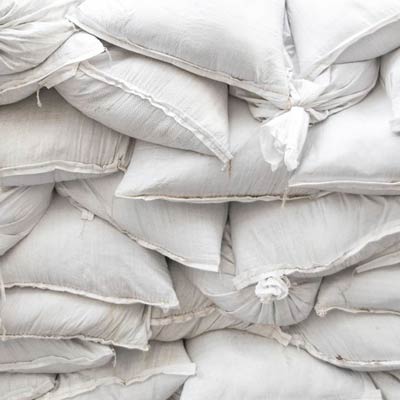 Sandbags
Poly Sandbags for Flooding
Sandbags are your flood protection resource when flash floods and water threaten your location. Poly sandbags or burlap sandbags can provide you with easy-to-move flood protection barriers for businesses, municipalities, and homes for Stormwater Management. For more about our sandbags for flooding, contact us!
Sandbags Features
Poly UV or Burlap Material
Standard White
Tie Included with Poly Sandbags
Sandbags Benefits
Easy to Move and Transport
Effective Flood Protection
Economical and Effective Barrier
Polypropylene Sandbags Details
Polypropylene sandbags provide effective flood protection barriers that are easy to fill, move, and implement when flood water could potentially damage your infrastructure. Typical sizes for sandbags include 14.5" x 26", 12" x 30", and 17" x 30". Quantities per case for our sandbags are 1,000, although smaller quantities can also be made available. If you're wondering where to buy sandbags, look no further. We sell empty sandbags by the case. If you want to know how much sandbags weigh, contact our product specialists to get in-depth information to meet your needs.
Sandbags Specifications
Size and Material
Quantity Per Case*
14.5" x 26" Poly w/ tie
1,000
18" x 30" Poly w/ tie
1,000
17" x 30" Burlap
1,000
*Smaller Quantities are Available
Sandbags for Flooding and Other Applications
When you need flood protection fast, get sandbags for flooding. You can use sandbags around your home to stop water from coming in flood-prone areas. You can stack poly sandbags in a pyramid formation along riverbanks to keep rising flood waters in place. Stormwater management systems can also benefit from poly sandbags as sandbags can be placed around storm drains and inlets to keep stormwater runoff away from important water systems.
Filling your empty sandbags is important for them to work properly as a flood protection unit. We sell Sandbagging Equipment that can fill sandbags quickly and easily.
Sandbags Frequently Asked Questions
There are different benefits to sandbags versus flood protection barriers like bulk bags. For one, sandbags are easy to move by hand, are easy to stack and implement at locations, and cost less than bulk bags. Bulk bag flood protection on the other hand, provides a larger-scale flood protection barrier. So, you'll want to consider the amount of flood protection barriers you need in a specific area before you make a decision. You might be wondering how much do sandbags weigh and is this weight significant enough to require heavy machinery. Poly sandbags will require manpower to move and bulk bags will require heavy machinery.
Place poly sandbags parallel to the flow of water with the top end of the bag folded under. You can stack poly sandbags in a pyramid formation to add further strength and durability to your sandbag flood protection wall. For more information about filling empty sandbags and stacking full sandbags, contact us today!