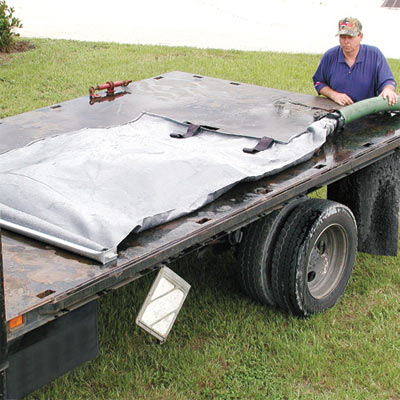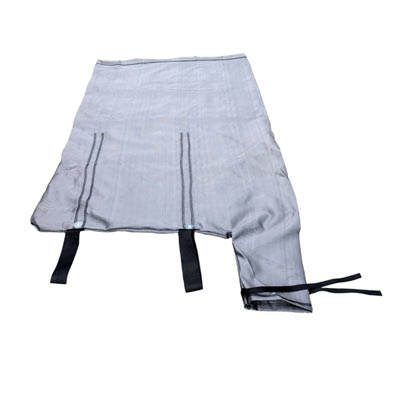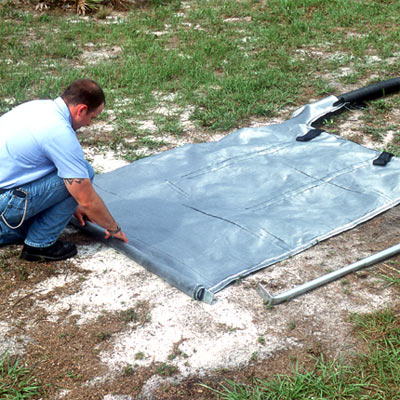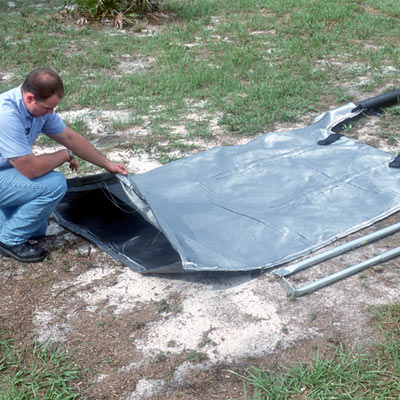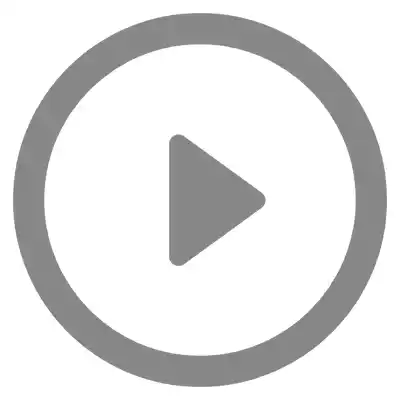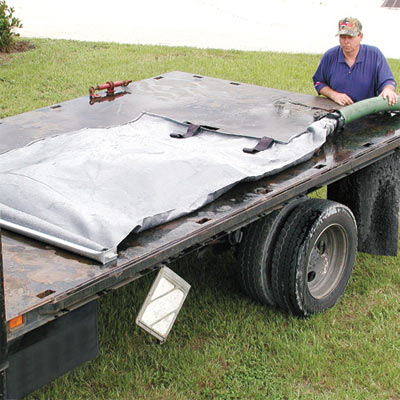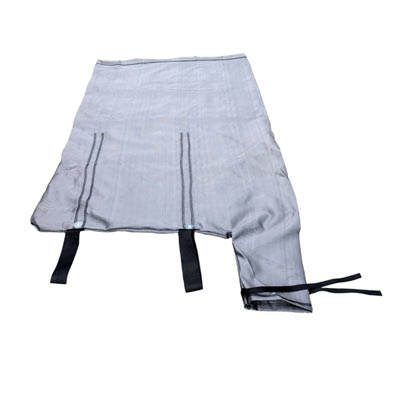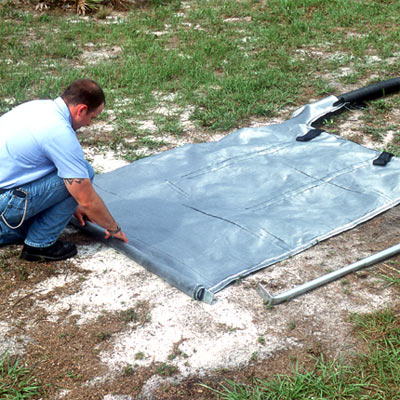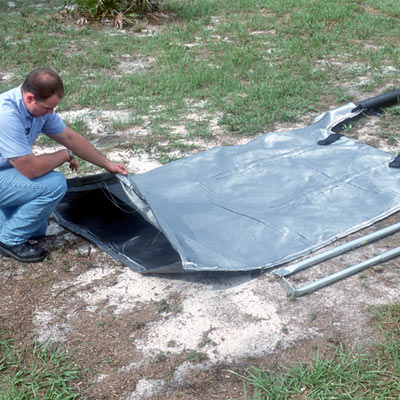 Reusable Dewatering Bags
Dewatering Filter Bags
Reusable Ultra dewatering bags present a budget-conscious solution for those looking to perform larger dewatering jobs and wanting to use the same dewatering filter bag multiple times. Made with heavy duty geotextile material, a dewatering filter bag can withstand the harsh environment of a dewatering project and construction dewatering. A sediment filter bag has a sediment capacity of up to 2,160 lbs. For larger scale sediment filtering capacities, try our geotextile dewatering tubes. Watch the instructional video below for how to set up ultra reusable dewatering bags.
We provide the best prices possible, fast shipping directly to you, and knowledgeable representatives to answer your questions. Call us for more information about dewatering product solutions!
Ultra Reusable Dewatering Bags Features
Maximum Flow Rate of 500 GPM
Heavy-Duty Geotextile Material
Handles Discharge Hoses of 6"
Ultra Reusable Dewatering Bags Benefits
High-Strength Fabric
For Large Scale Dewatering Jobs
Clean and Reuse
Ultra Reusable Geotextile Dewatering Bags Details
Our reusable geotextile dewatering bags can be easily cleaned and reused for maximum economical dewatering. Our Ultra reusable sediment filter bags have a special locking rod that seals the bag shut. These locking rods can be easily installed in the geotextile dewatering bags to maximize the dewatering process.
Depending on the Ultratech dewatering bags size, the opening of the bag will range from 3' to 5'. This large opening allows you to easily access and remove the trapped sediment and silt from the dewatering filter bag.
Ultratech Reusable Dewatering Bags Specifications
| Ultratech Part # | Description | Dimensions ft. (mm) | Weight lbs. (kg) |
| --- | --- | --- | --- |
| Ultratech 9735 | Locking Rods only | - | 13.0 (6.0) |
| Ultratech 9736 | Replacement Bag | 3 x 5 (915 x 1,524) | 4.0 (2.0) |
| Ultratech 9738 | Replacement Bag | 5 x 7 (1,524 x 2,134) | 6.0 (3.0) |
Reusable Dewatering Filter Bag Instructions
For the reusable dewatering filter bag to perform at its peak potential, you must use the locking rods when deploying it. If you do not use the locking rods, your dewatering filter bag will be open on one end and the water you pump will leave the bag unfiltered.
Locking the reusable Ultra dewatering bags is simple and straight forward. First place the straight bar and locking bar into the Ultratech dewatering bag at the opposite end of the hose opening. Next, place the straight bar on top of the Ultratech dewatering bag and roll in the geotextile material. Last, place the flat ends of the straight bar through slots in ends of the locking bar and adjust to the width of the Ultra dewatering bags.
Reusable Ultratech dewatering bags don't absorb oil or hydrocarbons, but they offer the convenience of allowing you to get multiple uses out of it, which saves you money and keeps you under budget for your project. Take special care to open the bag and remove the trapped sediment before reusing to ensure maximum filtering abilities.
Ultratech Reusable Dewatering Bags Frequently Asked Questions
If you have multiple dewatering projects that require heavy duty dewatering bags made of geotextile capable of withstanding harsh outdoor conditions, a reusable dewatering bag is a great choice for you. Standard dewatering bags are one-time use tools that have to be disposed of once they are full of sediment. Reusable Ultra dewatering bags are made with locking rods that allow you to empty the dewatering bag once it is full, taking it with you from project to project. If you're looking for an economical construction dewatering bag, then an Ultratech dewatering bag is perfect for your job.
The structural difference between the reusable dewatering bag and the standard dewatering bag will be the locking rods that come with the reusable dewatering model. While the price of the reusable Ultratech dewatering bag is higher initially than the standard dewatering bag, you will find that the multiple uses you get out of a reusable dewatering bag will allow you to recover the cost of the reusable dewatering bag with each project you use it for.