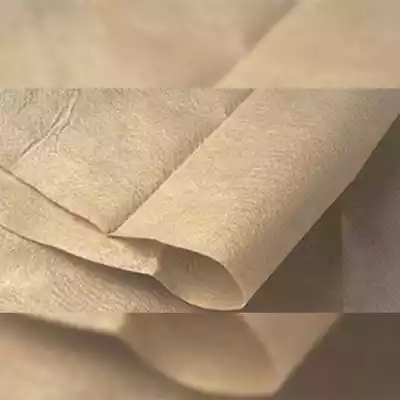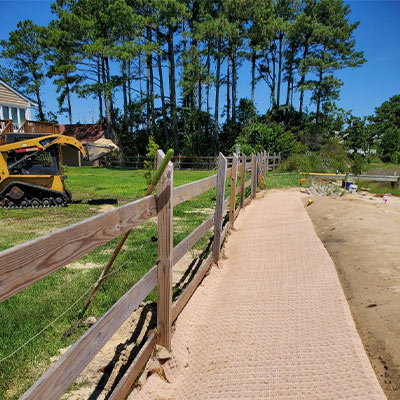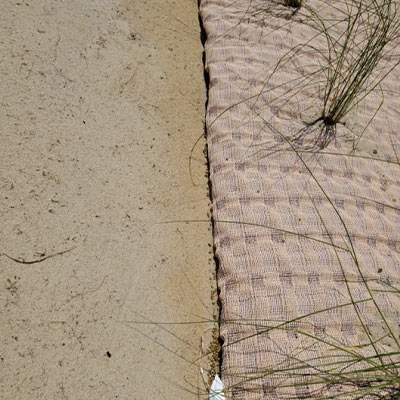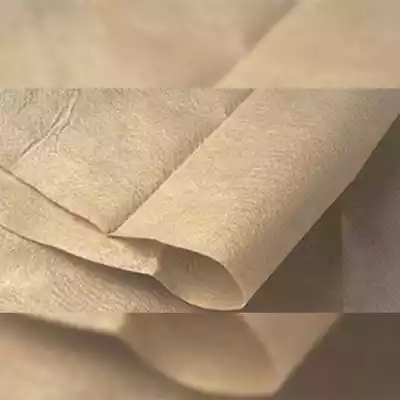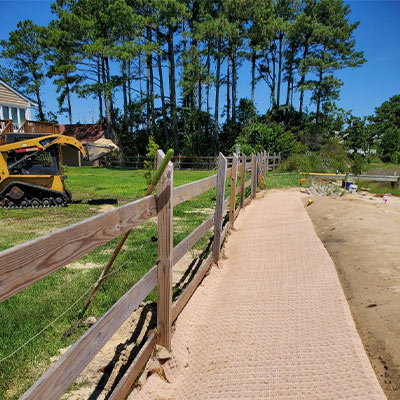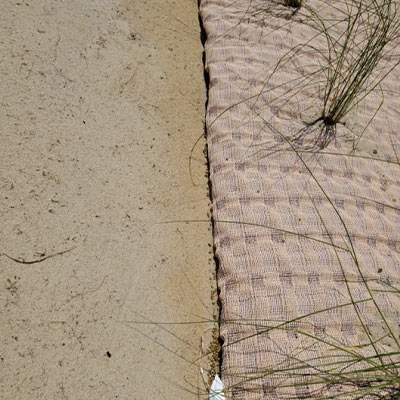 Mirafi®Mscape Landscaping
Landscaping Fabric
Mirafi® Mscape landscaping is a nonwoven geotextile made with staple fibers, great for landscaping, soil separation, and light drainage. Providing excellent performance, this landscaping fabric is used for multiple environments including parks, golf courses, sport parks and construction projects. Mscape fabric inhibits existing weeds, while keeping any new growth from coming through. Mirafi® Mscape not only reduces your costs, but also delivers superior landscaping performance on any project. To find out more about our nonwoven landscaping fabric, talk with one of our team members.
Mirafi® Mscape Features
Inhibits Weeds and New Growth
Permits Passage of Air and Liquids
Resists UV Rays and Extreme Temperatures
Remains in Place Without Decomposing
Resists Tears and Punctures
Mirafi® Mscape Benefits
Durable Construction and Design
Filtration and Drainage Applications
Prevents "Souring" of Soil and Beds
High Friction Surface
Mirafi® Mscape Fabric
Mirafi® Mscape fabric is a rot-resistant, heat-treated nonwoven geotextile landscape fabric. Its high permeability and water flow rate makes Mscape landscaping fabric perfect for landscaping and permanent sediment control. This geo landscaping fabric's design allows air, water, and fertilizer to pass through, while retaining debris and pollutants. An added benefit is Mirafi® Mscape fabric's ability to stay in place and resists mildewing, becoming brittle or decomposing.
Mirafi® Mscape Landscaping Specification
Property
Test Method
Unit
Typical Values
Mass/Unit Area
ASTM D5261
oz/yd2 (g/m2 )
3.5 (119)
Grab Tensile Strength
ASTM D4632
lbs (N)
90 (401)
Trapezoid Tear Strength
ASTM D4533
lbs (N)
30 (134)
Flow Rate
ASTM D4491
gal/min/ft2 (l/min/m2 )
135 (5500)
Water Flow
34 gpm/ft
U.V. Resistance
ASTM D4355
% strength retained
70
Thickness
ASTM D5199
mil (mm)
25 (.6)
| Roll Dimensioins | Roll Weight | Roll Area |
| --- | --- | --- |
| WIDTH X LENGTH ft x ft (m x m) | lbs (kg) | yd2(m2 ) |
| 3 x 300 (0.9 x 91.4) | 24 (11) | 100 (84) |
| 6 x 300 (1.8 x 91.4) | 48 (22) | 200 (167) |
| 9 x 300 (2.7 x 91.4) | 72 (33) | 300 (251) |
Mirafi® Mscape Landscaping Applications
Mirafi® Mscape Landscaping fabric is used for drainage, landscaping, filtering applications, and asphalt overlay. Although this fabric is specifically designed to act as a weed barrier, Mirafi® Mscape can also installed as a soil separator or light drainage filter. The geo landscaping fabric is unaffected by biological degradation and resistant to chemicals, alkalis and acids when naturally encountered. Mirafi® Mscape comes in easy-to-handle, lightweight rolls, and can be installed with simple tools or household scissors. Call one of our specialist today for help with your landscaping fabric needs.
Uses for geotextile soil separator fabrics:
Landscaping
Filtering Application
Drainage
Asphalt Overlay
Soil Separator
Drainage filter
Call one of our specialist today for help with your Mirafi® Mscape landscape fabric specifications and applications.
Mirafi®Nonwoven Fabric Installation Instructions
Use as a guide, general nonwoven Mirafi® Mscape landscaping installation are listed below. It is best to use specific instructions designed for your project's unique conditions and environment.
Ground surface should be free from sharp objects, large rocks, trash, or other debris.
Roll out landscaping fabric in desired area.
Cut with simple tools or household scissors to desired shape or length.
Install prior to new planting or easily retrofitted to existing landscape.
Cut x-shapes into the fabric to allow for plant material.
Edges should be buried and overlapped a mininum of 3".
For assistance with installation for your landscaping or filtering application, please Contact Us
Woven Geotextile Fabric Frequently Asked Questions
Mirafi® nonwoven geotextile fabric is a synthetic permeable fabric made by needle-punching the fibers during manufacture. This makes the fabric easily recognized by its felt-like appearance and texture. Non woven geotextiles are commonly used for filtration or separation in construction or erosion control projects.
Geotextiles are classified as either woven or nonwoven. As the name indicates, the main difference between the two products is how they are manufactured. Woven geotextiles are woven together with industrial looms in a consistently applied pattern. Nonwoven geotextiles are manufactured with a needle-punch process, using barbed staples to create a felt-like permeable fabric. Give us a call to find the right geotextile for you at 863-261-8388.