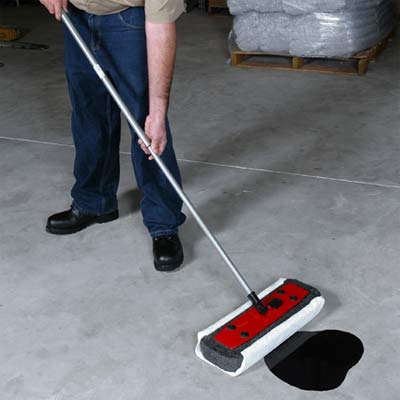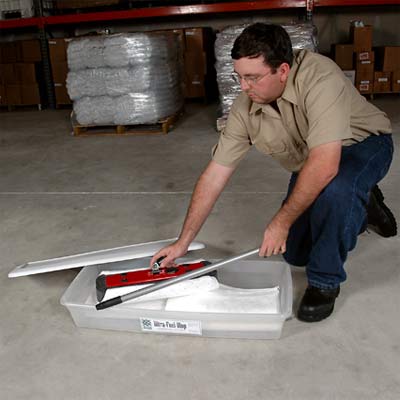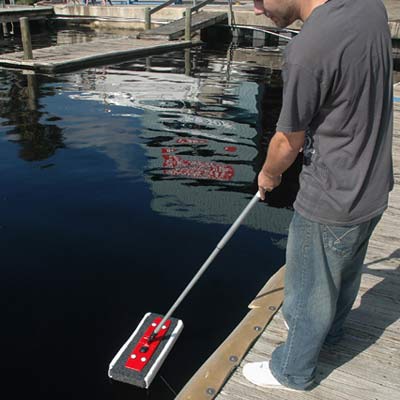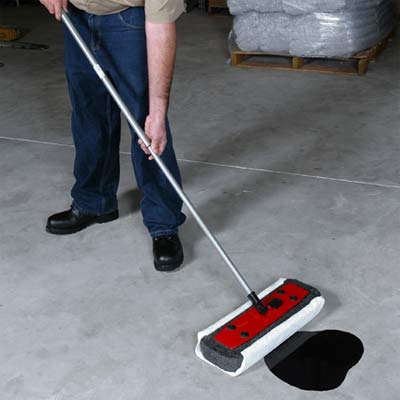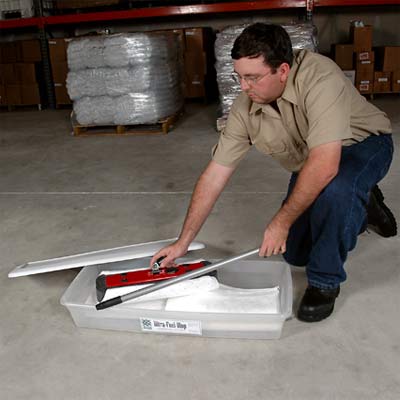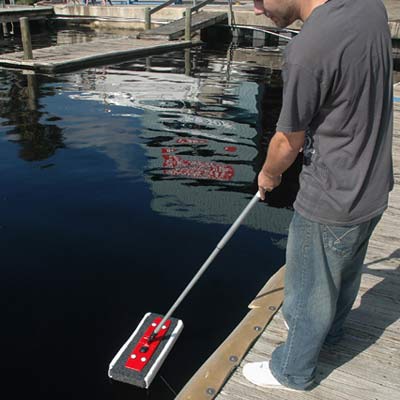 Oil Mop
Oil Pollution Cleanup Solutions
An oil mop is an hydrophobic solution to small oil and fuel spills in water. While an Ultra oil mop absorb fuels and hydrocarbons from water, it does not absorb water. These oil pollution cleanup solutions are a quick response to waterborne spills and are a great addition to any marina, dock, shipping, or loading facility that may experience fuel or hydrocarbon spills.
Oil Mop Features
Hydrophobic Polypropylene Sorbent Pads
Floating Foam Core
Absorbs 25x Weight in Hydrocarbons
Oil Mop Benefits
Quick Oil and Fuel Spill Response
Will Not Absorb Water
Easy to Use and Store
Oil Mop Spill Cleanup
The Ultra oil mop makes cleaning oil spills easy and user friendly. When you're working in a facility near the water or at a dockside restaurant, cleaning oil spills quickly and efficiently is imperative.
Oil pollution cleanup with an oil mop is something not to be taken lightly. You need to have the best management practice solutions on hand to ensure you are keeping in compliance with different regulations in place. Our oil absorbent pads meet regulations by preventing oil from polluting clean water easily and safely. The ultra Oil Mop includes 6 sorbent pads. For replacement pads (part number: 3305) and a drip tray (part number: 3307) for the oil mop, let us know! Simply call our knowledgeable team at 1-863-261-8388.
Ultratech Ultra Oil Mop Specifications
| | |
| --- | --- |
| Part Number | 3300 |
| Telescoping Mop Handle | From 30" to 52" |
| Absorbent Range | 25 times its weight |
| Handle Frame | Aluminum |
Oil Mop Product Details
Our oil mop comes attached to an aluminum handle that extends from 30" to 52", helping you reach the oil spills that might otherwise be too far out of reach. With the pivoting handle on the Ultra oil mop, you can reach any hydrocarbons and oil particles in the water. The polypropylene oil absorbent pads will help you soak up the pollutants, leaving the water where it belongs. Our oil absorbent pads can hold 25 times their weight in oil and hydrocarbons all while not soaking up water. Extra absorbent pads can be bought in quantities of 50 pads.
Oil Mop Frequently Asked Questions
The Ultra oil mop comes with 6 hydrophobic pads, but we recommend that you purchase the 50 pack of Sorbent Pads and the replacement pack to have on hand in your oil pollution cleanup spill kit for emergencies.
The oil mop offers a superior oil pollution cleanup solution while giving you the convenience of using the extension handle while on a dock or boat. The hydrophobic Sorbent Pads will hold 25 times their weight in oil, fuels, and hydrocarbons while not absorbing water. The aluminum handle can extend in length from 30" to 52", giving you durable oil absorbing control.