Filter Fabric for Drainage and Roads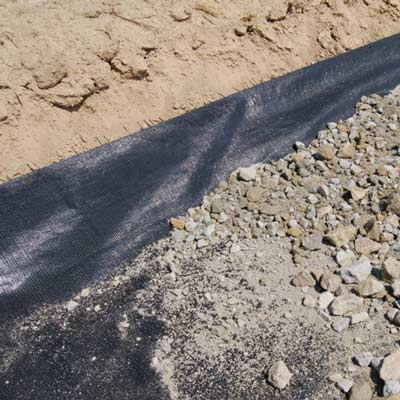 Geotextile road fabric will increase the strength and durability of roads, making them safer and long-lasting. Heavy rains and extreme weather events will cause roads to wear away and become unstable. Geotextile road fabric aids in filtration and road stabilization. With a layer of dirt or gravel on the geotextile, you can make sure the aggregate layers are separate and stabilized.
Woven geotextiles are the standard geo fabric for roads. Because of their tensile strength and puncture resistant, woven geotextile is an often used filter fabric for drainage. It is also highly resistant to degradation from the elements. These features make it perfect for haul road construction and road stabilization.
Learn more about woven geotextile fabric on our geotextiles overview page.
For more information on geotextile road fabric, Contact Us or Call us for more information at 1-863-261-8388.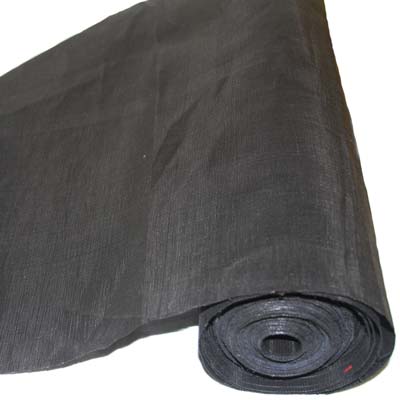 Geo Fabric for Roads and Haul Road Construction
Geotextile road fabric will work as a layer of separation for unpaved, unfinished or gravel roads, but geotextile road fabric has many applications. Geo fabric for roads also works as a filtration, drainage, and reinforcement device for roads, particularly haul road construction. Depending on your application and project, we can provide you with the right type of woven geotextile you need, whether it's geotextile stabilization fabric or fabric for dirt road drainage.
Woven geotextile stabilization fabric is used before the asphalt, gravel, or other dirt is laid on top of it. Geotextile road fabric is used a base stabilizer in this regard of its permeable, durable nature. Geotextile road fabric will prevent rutting and erosion, allowing water to flow through gravel or a thin layer of sediment to the soil and dirt underneath. During heavy rainfall events, you can better control mud using a filter fabric for drainage because less dirt and soil will become liquified.
Additional Erosion Control Products
We also offer other fabric and products designed to control erosion and limit its effects for haul road construction. We carry natural erosion control products like coir mats, which act as filter fabric and stabilize hillsides by encouraging vegetative growth. Erosion control wattles also offer superior filtration for stormwater runoff, controlling mud flow as well. Silt fencing will filter sediment and soil from flowing uninhibited onto roads and into bodies of water.
Do you have questions about geotextile road fabric for dirt road drainage? We can help. Contact Us or Call us for more information at 1-863-261-8388.